Save articles for later
Add articles to your saved list and come back to them any time.
Westpac has announced it would end its 20-year relationship with PwC in a major blow for the embattled accounting firm, which booked more than $70 million in fees from the bank over the past two years alone.
Westpac said on Wednesday it had commenced a tender for its external audit services and confirmed PwC would not be asked to participate.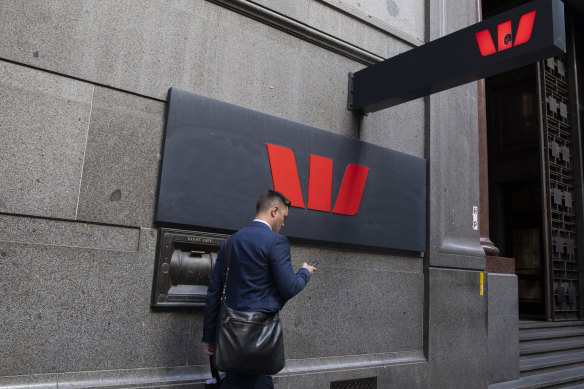 Westpac has said PwC is not invited to participate in its tender for new auditing services.Credit: Bloomberg
"Due to their tenure as the group's external auditor, PwC has not been invited to participate in the tender," the bank said in a statement to the ASX, explaining that its decision to tender the audit reflected "best practice for audit firm rotation".
PwC, one of the big four accounting firms along with EY, Deloitte and KPMG, has come under immense pressure this year, and was forced to spin off its lucrative government business for just $1 after partners at the firm allegedly used confidential government tax plans to help multinational companies avoid the new scheme.
While the trouble centred on PwC's tax practice, it triggered a damning report into the culture of the whole organisation and led to questions about its suitability as an auditor for some of Australia's biggest companies.
Last year, Westpac paid PwC more than $34 million in audit fees. Total fees over the past two financial years topped $70 million.
Another big audit customer, Macquarie Group, flagged a review of external audit services last year to see if it should end its 30-year relationship with PwC. Macquarie paid PwC more than $79 million in fees last year. It expects to have its review's findings (including the decision on PwC's future involvement) next year.
PwC also acts as auditor for the Commonwealth Bank, where it was paid fees totalling more than $41 million.
The drain of business is already impacting on partner pay, which dropped 12 per cent last year.
Partner income is expected to drop up to a further 30 per cent this year as PwC bears the full brunt of revelations that a number of senior partners at the firm had used confidential government advice to drum up work from multinational companies and help them pay less tax.
The tax scandal, which led to PwC effectively being banned by many government agencies, has continued to affect the entire sector, with the government announcing new legislation this week that will bar partners from the big four firms from joining the Tax Practitioners Board (TPB) to stymie possible conflicts of interest.
The TPB was the regulator which ultimately uncovered PwC's misuse of confidential tax plans almost a decade after the scandal's inception. But its only response to its findings was to ban former PwC partner Peter Collins for two years.
In May, the matter was referred to the Australian Federal Police for investigation.
The TPB has also confirmed it has initiated other investigations.
A review by prominent independent company director Ziggy Switkowski, which was released last month, provided a damning assessment of the firm.
It showed PwC oversaw a culture that tolerated the poor behaviour of partners if they were making the firm a lot of money, fostered a "whatever it takes" approach and created a chief executive officer role that was unaccountable to the board.
PwC released statements from its Australian and overseas operations the same day indicating that no further action was planned against partners in relation to the scandal, including overseas partners who received the confidential information.
The Business Briefing newsletter delivers major stories, exclusive coverage and expert opinion. Sign up to get it every weekday morning.
Most Viewed in Business
From our partners
Source: Read Full Article