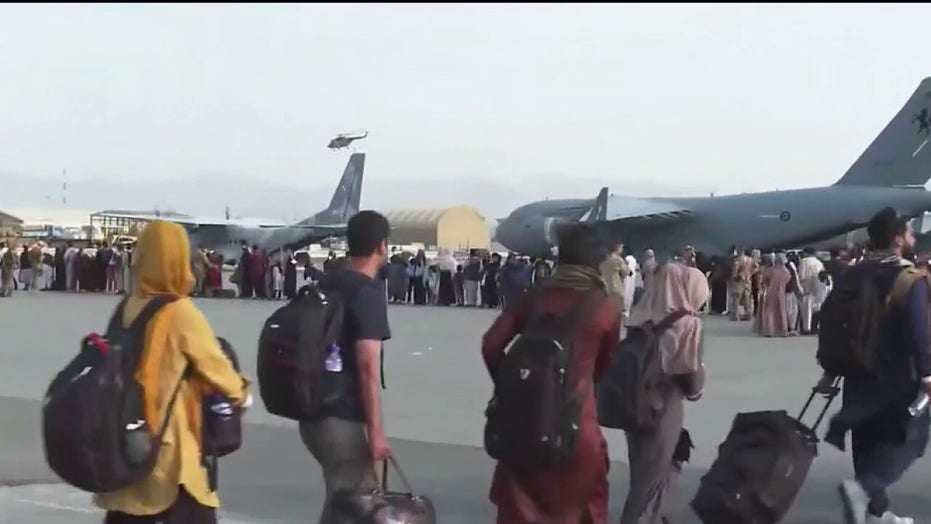 Governor of Guam offers to take Afghan refugees
National Security correspondent Jennifer Griffin has details of Guam Governor Lourdes Aflague Leon Guerrero's letter to President Biden on the possibility of evacuating Afghans to the Pacific island on 'Special Report'
FIRST ON FOX: House Republicans, led by Rep. Lance Gooden, R-Texas, are pushing for more information from the State Department about a program to issue travel loans to refugees via the United Nations — with the lawmakers expressing concern that it gives resettlement organizations a "vested financial interest" in pushing the U.S. to take in more refugees each year.
The Refugee Travel Loans are issued by the State Department to the U.N. International Organization for Migration (IOM), which in turn administers the loans through resettlement agencies. The loans are made in order to help refugees get to the United States.
Those agencies, which includes major groups like International Rescue Committee and the U.S. Conference of Catholic Bishops, in turn collect the repayments from the refugees themselves. However, the lawmakers highlighted that the agencies themselves can keep up to 25% of the total payments — which could give them a financial interest to lobby for the U.S. to take more in.
1.12 Letter to State Dept. on IOM Travel Loans by Fox News on Scribd
"We are also concerned with a possible conflict of interest among resettlement agencies operating as debt collectors," the Republicans write in a letter. "While some of these organizations claim the United States has a moral obligation to resettle thousands of refugees every year, the organizations making this claim have a vested financial interest."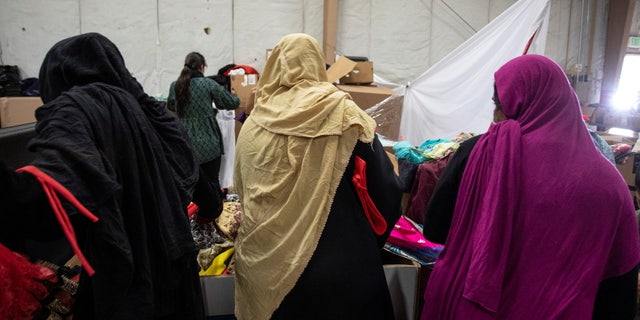 Afghan refugees look for donated clothing and shoes at the donation center at Fort McCoy U.S. Army base, in Wisconsin Sept. 30, 2021. (Barbara Davidson/Pool via REUTERS)
The letter is signed by 12 Republicans, including Rep. Tom Tiffany, R-Wis., Rep. Brian Babin, R-Texas and Rep. Byron Donalds, R-Fla. It comes at a time when President Biden has said he will raise the refugee cap to 125,000 a year, up from 15,000 during the Trump administration.
The questioning reflects a push by Gooden to focus on the funding and organization behind movements of both refugees and migrants into the U.S. Speaking to Fox News in November after a visit to the southern border, Gooden criticized the secrecy of what he saw as an "organized" effort to resettle illegal migrants.
"They are saying where they want to go and these private groups – I don't know where they are getting their funding – these private groups are buying them plane tickets and giving them a package of information about what to do when they get to the airport, how to get past [Transportation Security Administration] without ID, what to say and then how to enroll their children in schools when they get to where they are going," he said.
He has also introduced legislation to stop what he has described as the United Nations' facilitation of "an invasion of our country" with funding and free legal advice for migrants.
Source: Read Full Article