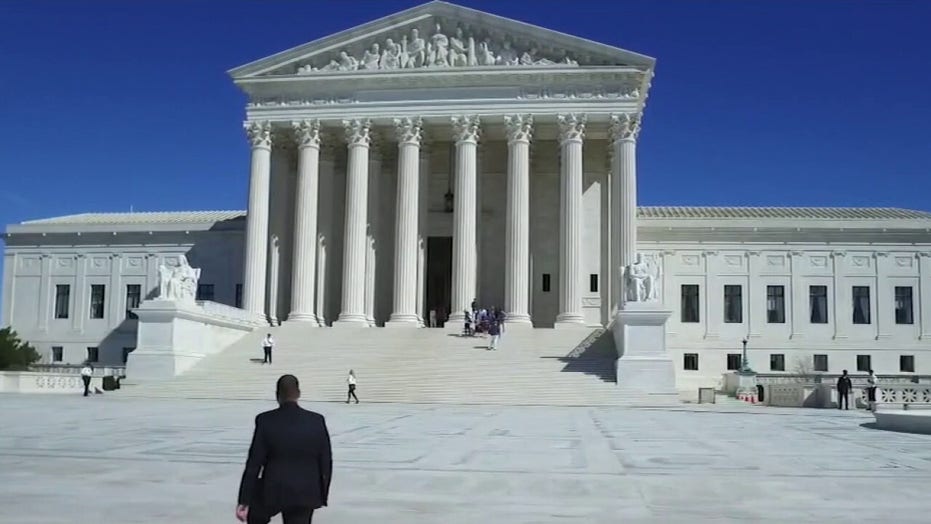 Supreme Court upholds Arizona voting laws
Fox News' Shannon Bream discusses the Supreme Court's decision on 'Special Report'
Critics slammed The New York Times' framing the recent Supreme Court ruling on a California disclosure law as the court "siding with conservative groups."
On Thursday, the New York Times reported on the Supreme Court ruling that California charities do not have to report the names and addresses of their donors, citing the First Amendment. Their tweet on the subject, however, framed it as the court siding with conservative groups.
The NYT tweeted "Breaking News: The Supreme Court rejected California's requirement that charities report the identities of major donors, siding with conservative groups who said the disclosures could lead to harassment."
The account also remarked how the original requirement was challenged by Americans for Prosperity Foundation, "a group affiliated with the Koch family," and Thomas More Law Center, a "conservative Christian public-interest law firm."
Prior to the decision, Casey Mattox, who is a senior fellow of the Koch Institute, posted an account of the case noting over forty amicus briefs were filed by hundreds of organizations in protest of the California law.
"It is possible that no constitutional case has ever seen the diversity of amici present in AFPF v Bonta. They include religious, secular, LGBT, pro-life, pro-choice, racial justice, animal rights, human rights, colleges, ballets, museums and more," he remarked.
Several other media outlets mimicked the Times' framing. Forbes claimed the decision sided with conservative groups as well as empowered "dark money groups." NPR further claimed the ruling was "siding with rich donors and their desire to remain anonymous."
Source: Read Full Article