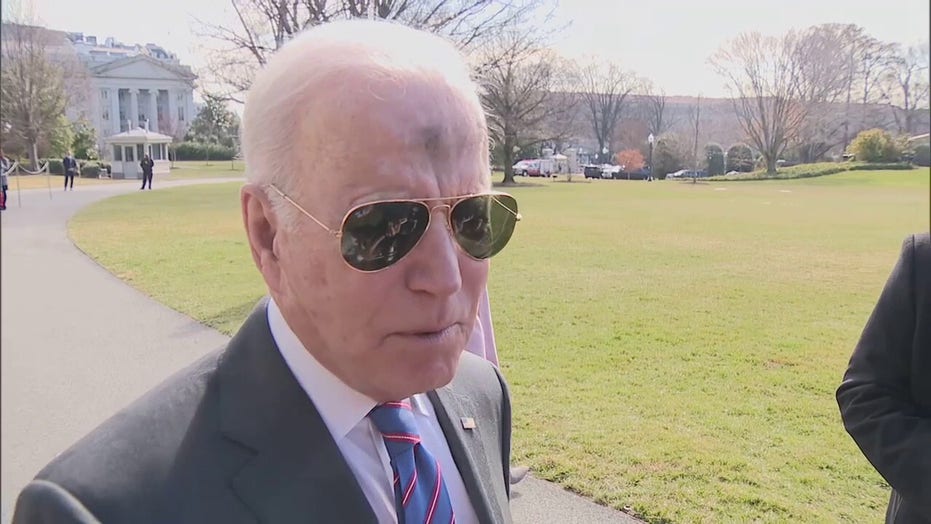 Reporter presses Biden on abortion stance: 'You're Catholic'
President Biden says he didn't want to get into a debate when pressed on his support of Roe v. Wade.
More U.S. voters than not favor a 15-week abortion ban that some state lawmakers in America are pushing for, a new survey has found.
Of the 1,500 American voters who took part in a poll by the Wall Street Journal, 48% said they would at least somewhat support abortion restrictions after 15 weeks of pregnancy, with certain exemptions to protect the health of the mother, while 43% said they oppose it.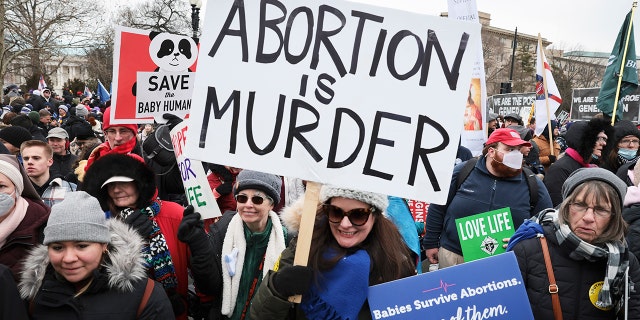 Anti-abortion activists participate in the 49th annual March for Life as they march past the U.S. Supreme Court Jan. 21, 2022, in Washington, D.C.
(Win McNamee/Getty Images)
A total of 31% of voters stated they strongly support a 15-week ban, while 34% of those surveyed said they strongly oppose such a measure. Another 17% said they were somewhat in support of the ban, and 10% stated they were somewhat opposed.
Of those who oppose and support the measure, the results were split along party lines. Only 21% of Democrats signaled support for 15-week bans versus 75% of Republicans. A mere 20% of Republicans oppose a 15-week ban, according to the survey.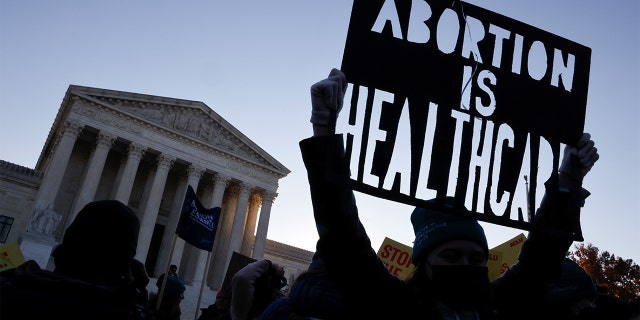 Abortion rights activists protest outside the Supreme Court building in Washington, D.C., Dec. 1, 2021.
(REUTERS/Jonathan Ernst)
Nevertheless, a 55% majority says it believes abortion should be legal "in all or most cases," while 30% say it should be illegal except for cases involving rape, incest and medical emergencies. Only 11% don't want it to be legal at all.
Lawmakers and governors in several states – including Mississippi, Florida, Arizona and Kentucky – have introduced, or even signed into law, measures that would outlaw abortion after 15 weeks of pregnancy.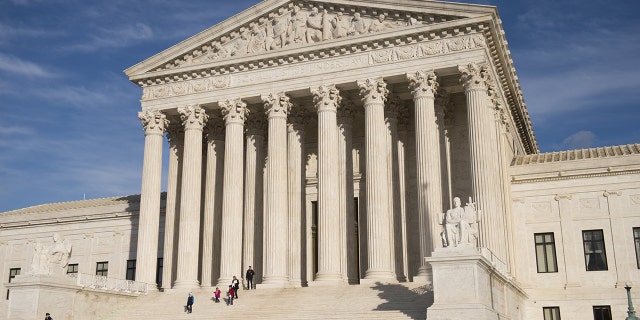 The U.S. Supreme Court in Washington, D.C., Jan. 31, 2017.
(Saul Loeb/AFP via Getty Images)
CLICK HERE TO GET THE FOX NEWS APP
The Supreme Court is reviewing a 15-week abortion ban measure out of Mississippi. The court's decision in the matter could have a direct impact on the landmark Roe v. Wade ruling, which allows a woman to have an abortion until the point of fetal viability, usually around 22 to 24 weeks.
The Wall Street Journal poll was conducted from March 2 to 7 and gathered responses from 1,500 registered voters. The poll has a margin of error of plus or minus 2.5 percentage points.
Source: Read Full Article