Fox News Flash top headlines for January 10
Fox News Flash top headlines are here. Check out what's clicking on Foxnews.com.
Rep. Jim Jordan Sunday night told the House Jan. 6 Committee he will not sit for an interview – setting up a tough choice for the panel about how far it will go to get information out of Republican congressmen as the investigation reaches what may be its most politically radioactive stage yet.
"As you well know, I have no relevant information that would assist the Select Committee in advancing any legitimate legislative purpose," Jordan, R-Ohio, said in his Sunday letter. He also excoriated House Speaker Nancy Pelosi, D-Calif., and Capitol Police leadership for an alleged lack of preparation for the attack.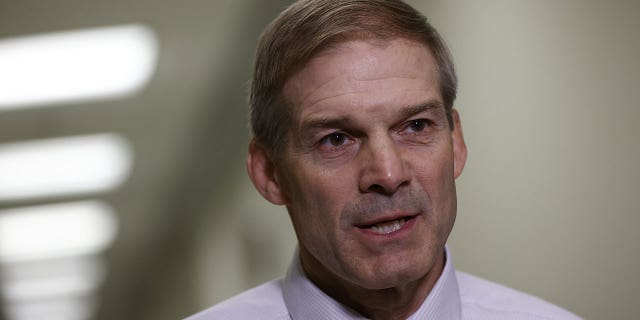 Rep. Jim Jordan speaks to the press in the Rayburn House Office building in Washington on June 4, 2021.
(Ting Shen/Bloomberg via Getty Images)
Jordan is not the first lawmaker to decline to speak to the committee. Rep. Scott Perry, R-Pa., said a few days before Christmas that he would not sit for an interview with the Jan. 6 Committee.
Now the panel, led by Chairman Rep. Bennie Thompson, D-Miss., will face a decision about what steps it is willing to take to get testimony from those lawmakers, including potentially issuing subpoenas. It appeared to leave that path open in a statement to Fox News.
"Mr. Jordan has previously said that he would cooperate with the committee's investigation, but it now appears that the Trump team has persuaded him to try to hide the facts and circumstances of January 6th," a spokesperson for the committee said. "The Select Committee will respond to this letter in more detail in the coming days and will consider appropriate next steps."
The committee also said Jordan was missing the point with the reasons he gave for his refusal – including that he "cannot speak to Speaker Pelosi's failure to ensure the appropriate security posture at the Capitol complex," or that "a concern about 'optics,'" contributed to police's "limited security response."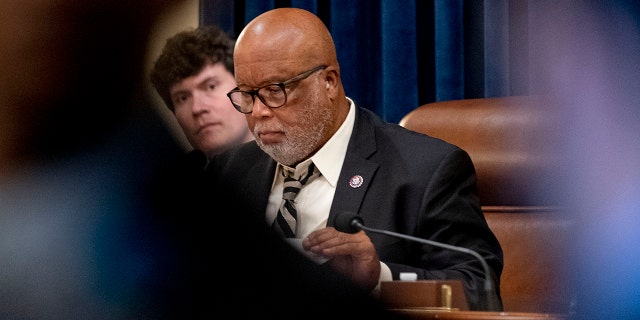 Rep. Bennie Thompson, D-Miss., meets with the select committee on the Jan. 6 attack as they prepare to hold their first hearing July 26, 2021, on Capitol Hill.
(AP Photo/Andrew Harnik)
"Mr. Jordan's letter fails to address the principal bases for the Select Committee's request for a meeting, including that he worked directly with President Trump and the Trump legal team to attempt to overturn the lawful results of the 2020 presidential election," the spokesperson said. "Mr. Jordan has admitted that he spoke directly to President Trump on January 6th and is thus a material witness."
Jordan, who was picked for the committee by House Minority Leader Kevin McCarthy, R-Calif., but blocked from taking his seat by Pelosi, also attacked the committee itself for allegedly being biased and seeking a "prejudged" conclusion.
"I have no confidence that the Select Committee will fairly or accurately represent any information I could provide," he said.
The committee is facing a compressed time horizon as it enters 2022, with a strong possibility that Republicans will take back the House at the beginning of next year. This could complicate any efforts to force testimony from resistant Republicans, as it is possible the issue could be tied up in the courts for months.
Fox News' Ronn Blitzer contributed to this report.
Source: Read Full Article