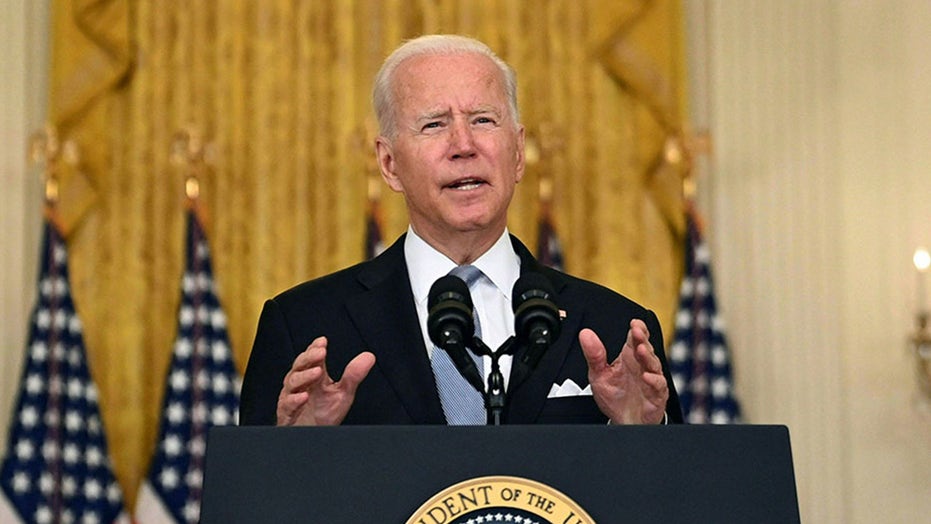 Media top headlines August 17
In media news today, a CIA analyst bashes MSNBC for supporting Biden's Afghanistan speech, CNN's Chris Cuomo addresses his brother's resignation and defends his conduct as an anchor, and media pundits slam Biden for immediately returning to Camp David after his Afghanistan address
Bloomberg columnist Tim O'Brien was called out for spreading misinformation about Florida's state government providing free treatment for residents battling COVID-19.
On Monday, O'Brien posted a tweet railing against Gov. Ron DeSantis, because the Florida Republican was promoting monoclonal antibody treatment centers for citizens infected with the coronavirus.
"This can't be said enough: The regeneron treatment DeSantis is pushing cost at least $1,250 per dose. Covid-19 vaccines cost $0," O'Brien tweeted.
O'Brien has been railing against DeSantis' decision since last week when the governor announced the Regeneron treatment for Florida patients.
On Thursday, DeSantis opened the first rapid response unit for antibody treatment in Jacksonville, Florida. State officials also announced plans to possibly add additional locations throughout the state to alleviate hospital demands.
While announcing the unit's opening, DeSantis also promoted vaccinations, adding that treatments should be used in tangent with vaccines.
"I don't think it's an either or," DeSantis said. "We have people in society that are not vaccinated. We also have people who are vaccinated who are still testing positive. Either way, if you get in that situation, particularly in these high-risk categories, this should be your stop."
Source: Read Full Article