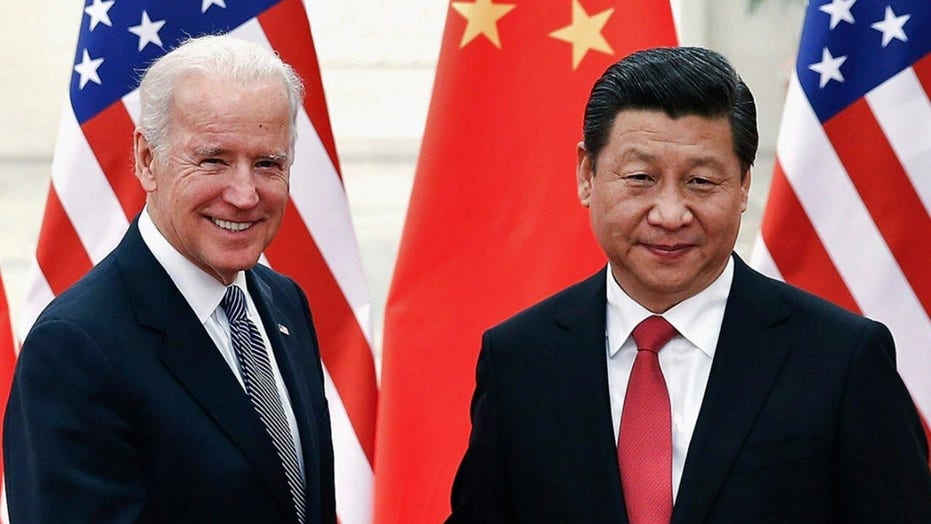 Bret Baier warns about Biden's policies on Taiwan, 'sore spot' for Chinese government
'Special Report' anchor Bret Baier reacts on 'Fox and Friends' to President Biden's first call with Chinese President Xi Jinping.
As China steadily raises the pressure on Taiwan, curiosity intensifies throughout the world about the likely U.S. reaction in the event of an outright military invasion of Taiwan by the People's Republic.
Successive American administrations have been noncommittal about whether such an event would trigger an American military response of some sort; the relevant agreement between the United States and Taiwan is ambiguous on the point.
But if in such an eventuality the American response was confined to the usual diplomatic remonstrations and no direct combat assistance, it would be rightly seen by the world as a humiliating climbdown by the United States – with devastating fallout additionally for our allies in the region, especially Australia, Japan and South Korea.
It might even be seen as the turning point at which China surpassed the United States as the world's most important and influential country. It would also produce a powerful wave of revulsion within the American population; no matter how firmly attached many Americans may now be to the current faddish wokeness, only the tiny minority of pathological Americophobic self-haters would be pleased to see the United States so overwhelmingly shamed and humbled in the world.
It would be the culmination of President Richard Nixon's famous invocation of "the pitiful, helpless, giant." The recent Anchorage, Alaska, mini-summit did not convey a sense of confident American responses to wild Chinese invective.
Fox News contributors Bill Bennett, Victor Davis Hanson and historian and writer Conrad Black are co-hosts of the podcast "Scholars & Sense." Join them as they discuss the issues of the day, going beyond the noise and talking points to get to the heart of the matter.
Dr. William J. Bennett is a Fox News contributor and former United States secretary of education (1985-1988) and director of the National Office of Drug Control Policy. He is one of America's most influential and respected voices on cultural, political, and educational issues. His latest book is a single-edition volume of his acclaimed trilogy, "America: The Last Best Hope (One-Volume Edition)" Thomas Nelson; One Volume ed. edition (October 22, 2019) which tells the inspiring narrative of our exceptional nation.
Victor Davis Hanson is a distinguished fellow of the Center for American Greatness. He is the author of more than two dozen books, ranging in topics from ancient Greece to modern America. He lives in Selma, California.
Source: Read Full Article