Insurance Australia Group has cut its guidance after it raised its forecast for natural disaster claims due to devastating floods in Auckland, and as the cost of repairing damaged cars and houses continues to rise briskly.
The insurance giant behind brands including NRMA, CGU and SGIO on Friday cut its margin guidance for this financial year, citing a range of factors, including higher-than-expected increases in the cost of car repairs.
In early trading IAG shares had fallen 4.1 per cent to $4.63.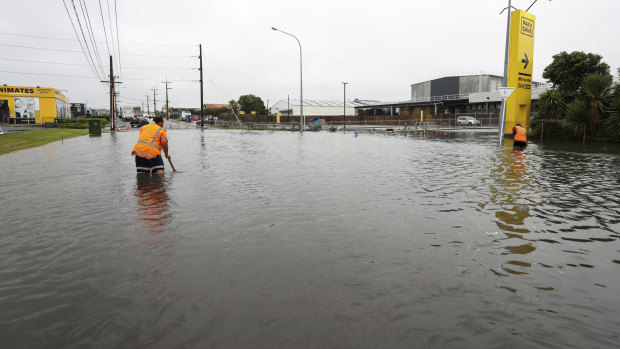 IAG has received more than 15,000 claims following flooding in Auckland and the North Island of New Zealand.Credit:Brett Phibbs
While the company is responding to jump in costs by raising insurance premiums more aggressively, it said on Friday that it now expected insurance margins for this financial year would be about 10 per cent, down from previous guidance of 14 per cent to 16 per cent.
Chief executive Nick Hawkins said IAG had seen the most dramatic surge in inflation in its motor insurance portfolio across Australia and New Zealand in late last year. Hawkins said that as car repair businesses had become busier, there had been a jump in the cost of parts and labour, as well as delays in getting car parts.
"All of that added to a bit of a spike," Hawkins said on a call with analysts.
IAG also raised its forecast for natural disasters for this year, after it received 15,000 claims from disastrous floods in Auckland. It said the disaster would lead to costs of about $236 million.
As a result of the Auckland floods, the company lifted its forecast for natural peril costs by $236 million to $1.145 billion.
The cut to guidance is another setback to IAG, which last year missed its profit guidance, but had argued at the time that business conditions were looking better, flagging wider margins.
Hawkins explained the cut to guidance by saying inflation had been higher than the company expected, but he argued the company could still deliver wider margins over the longer term, as premiums continue to rise sharply.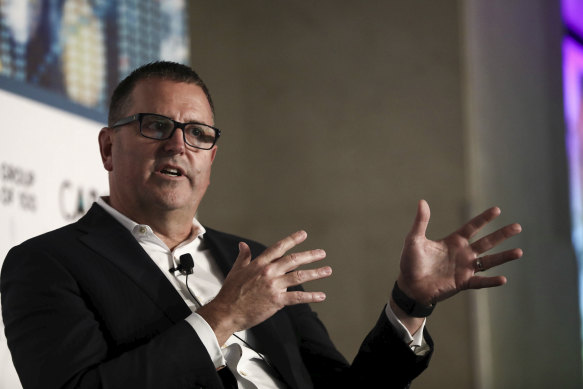 IAG chief executive Nick Hawkins says the company is grappling with a "challenging environment".Credit:Dominic Lorrimer
Hawkins said car insurance premiums were now rising by at least 10 per cent a year in response to the higher costs, up from "mid to high single digit" increases.
"Mid-to-high single digit motor pricing is now double-digit, everywhere," Hawkins said.
Hawkins signalled the insurer expected to continue raising premiums over the next 12 months, pointing to higher natural disaster costs, high reinsurance costs, and ongoing inflation. "Over the next 12 months do I see much of this changing? No," he said.
The company maintained inflation was moderating, despite the recent cost spike, and it said it still wanted to achieve a 15 per cent to 17 per cent insurance margin over the "medium term."
Responding to a question about the risk of IAG losing market share if rivals didn't lift prices as sharply, Hawkins said it would be "quite difficult" for other insurers to grab market share in this way. This was because the whole industry was facing higher costs from factors including rising reinsurance costs and natural disaster claims.
"I just think it's challenging environment," he said.
The company will present its half-year results on February 13.
The Business Briefing newsletter delivers major stories, exclusive coverage and expert opinion. Sign up to get it every weekday morning.
Most Viewed in Business
From our partners
Source: Read Full Article