Save articles for later
Add articles to your saved list and come back to them any time.
A key consumer group says Australia's big banks should be required to switch customers into savings accounts that reflect their most competitive interest rates, arguing too many savers are missing out because of the hoops they must jump through to get higher rates.
About 45 per cent of people had missed out on receiving the most competitive interest rate on their savings because of "onerous" conditions, such as making no withdrawals or depositing a certain amount each month, a survey of 7500 people by consumer advocacy group Choice found.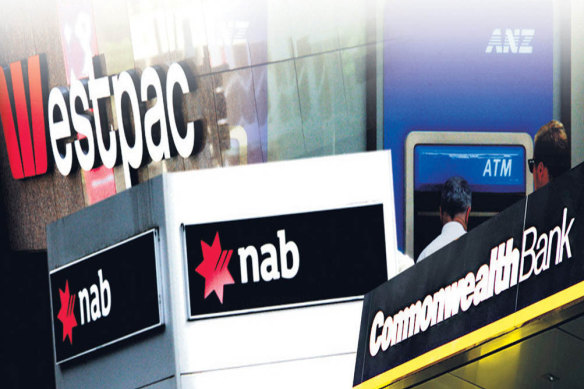 Banks have been quick to raise mortgage rates but slower to pass on interest rate increases to savings accounts.Credit:
The group's head of policy, Patrick Veyret, also took aim at the widespread practice of offering higher rates to new customers than to existing customers, which he dubbed a "loyalty tax," saying there was widespread discontent in the community.
"The strong message we've heard is that there's been a real sense of disappointment, especially from older Australians who have been loyal customers for decades," he said. "They shouldn't have to ask every three months for the best rate."
Veyret said vulnerable groups including retirees, those with disabilities and low-income earners were especially affected by banks not passing on fair rates.
Earlier this year the federal government launched an Australian Competition and Consumer Commission inquiry into retail bank deposits, saying the rates offered to savers were often "lower, slower or conditional" when compared with the rate rises passed on to mortgage holders.
As part of its inquiry, the ACCC is looking into the pricing tactics used by banks, including introductory rates that are only offered for several months, and "bonus" rates that require customers to meet terms and conditions to get the best interest rate.
During the cycle of interest rate rises that began in May last year, banks have often been quick to raise rates on mortgages and increased bonus rates on savings accounts more than base rates, which do not require customers to meet conditions to earn interest.
In a discussion paper in April, the ACCC said it would look at the extent to which customers actually received the bonus rates offered on many deposits. It said there was "potentially a large cohort of consumers who have not seen increases in the cash rate target flow through to the interest they receive on their savings".
In its submission to the ACCC probe, Choice called for a requirement for banks to switch customers to their best possible rate, for financial institutions to be subject to a new "consumer duty" to ensure they offer fair value for savings accounts, and for barriers to switching banks to be removed.
"It should be as easy to cancel a deposit account as it is to set one up," Veyret said.
An Australian Banking Association spokesperson said given best rates are typically attached to products with longer terms, they would not necessarily suit every customer's requirements and that customers should have a choice.
"Many customers will not want to be automatically switched into different sets of terms and conditions that may not suit their personal circumstances," the spokesperson said. "Cheaper rate products often have fewer features."
RateCity figures on Friday showed that once introductory rates were excluded, the big four banks were paying between 1.1 per cent and 2.2 per cent on their online savings products (those that do not require customers to meet conditions).
The big four's bonus saver products were paying between 4.25 per cent an 4.75 per cent, RateCity said.
In the earlier part of the RBA's cycle of rate rises, deposit rates did not generally increase as quickly as lending rates, boosting bank profit margins. More recently, however, competition for deposits has been increasing, which has contributed to bank profit margins peaking.
One reason banks offer higher rates on bonus accounts is because banks are keen to attract "sticky" deposits, and it would be a major change for the industry for a government to implement Choice's recommendations in full.
The consumer group said that if the ACCC did not support a new legal obligation on banks to switch people to the best rates they offer, it should require banks to clearly disclose the best rate available to customers.
The Business Briefing newsletter delivers major stories, exclusive coverage and expert opinion. Sign up to get it every weekday morning.
Most Viewed in Business
From our partners
Source: Read Full Article