When most people hear tequila, they either think "time to party!" or are overwhelmed with flashbacks to the worst headache of their lives. Sometimes both.
But connoisseurs and shrewd alternative investors should know that tequila, one of the oldest beverages on the planet, is also one of the world's fastest-growing spirits. It's loved by drinkers and high-profile celebrities alike, with The Rock, George Clooney and Rita Ora among the big names with their own brands.
High profile celebrities, such as George Clooney and his Casamigos Tequila, have been taking advantage of the expanding market.Credit:George Rose/Getty
Tequila is surprisingly ancient, with a history tracing back two thousand years. The Aztecs fermented juice from the blue agave plant as a ceremonial drink to comfort the recently bereaved.
But tequila didn't take off until the Spaniards realised el tequila es delicioso, and created a trade route to an obscure Mexican town in the state of Jalisco.
Just like sparkling wine can only be called Champagne if it comes from the Champagne region, tequila can only be called tequila if it's made from 100 per cent Blue Weber Agave and produced in Jalisco, Mexico. Everyone outside of Jalisco is stuck referring to tequila as "a spirit produced from 100 per cent Blue Agave".
The state of the tequila market
Vintage wine may be the premier alcohol investment, but spirits have been on the upswing for a decade. And 2021 was the 12th consecutive year in which spirits have taken away market share from beer in the US.
And over the past few years, tequila has really started to make its presence felt in America, one of the world's biggest premium alcohol markets. Tequila is one of America's most imported spirits, with 288 million litres imported in 2021 and has increased every year since 2014.
Last year, sales for luxury spirits grew 43 per cent, and 18 per cent of all spirit sales in the US are tequila. This is third after whiskey (26 per cent) and vodka (25 per cent).
But what's most interesting to us is the spirit's price changes. According to American alcohol distributor Drizly, the average price for a bottle of tequila has jumped 30 per cent in the past half-decade.
This is even more pronounced for premium tequila, seeing growth of 75 per cent over the past year. The market is on its way up, and tequila has proven to be a recession-proof asset class.
How do we know this will stick? We don't. But look, if there's one thing people do when they're sad and have no money, it's drinking. At the very least, tequila is a great hedge against inflation with almost no correlation to the stock market.
What makes tequila valuable?
Ingredients: You probably remember the nasty cheap tequila at university parties. These tequilas are known as mixto and must only be made up of 51 per cent agave sugars.
The other 49 per cent can be from any other type of sugar – whatever is cheapest (usually palm sugar). Oh, and not to mention they're rife with preservatives, colouring, and other crap that contribute to the classic "tequila hangover".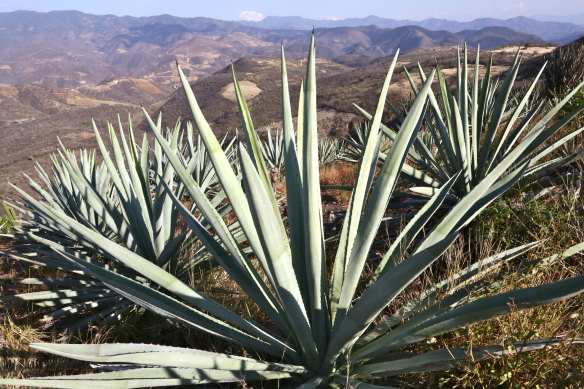 Tequila can only be called tequila if it's made from 100% Blue Weber Agave and produced in Jalisco, Mexico.
If you've never tried pure tequila, you may wonder why anyone would hype this up, but remember the cheap stuff is barely half tequila. Primo stuff is made from 100 per cent agave sugars, and best of all, it doesn't give you a pounding headache.
Production method: Handmade tequilas (from harvesting agave to corking bottles) are usually more valuable than machine-produced ones.
Look for tequila that uses the tahona method. This means the distillery crushes the agave pina with a large stone wheel. This method is labour-intensive and slow but provides stronger flavour.
Batch numbers: Smaller batch runs are also sought-after because there's more attention to detail and less chance of the flavour being compromised.
Barrel type and how many times it has been distilled (by law, it must be at least twice) also factor in. For example, Patron's ultra-premium bottle, en Lalique: Serie 2, is worth over $10,000. That bottle is triple-distilled, produced in small batches, and aged four years in oak barrels.
Age: Like with most booze, older is better. Tequila ages like a fine wine, but unlike wine or whiskey, you don't need to age tequila for very long to bring out the flavour.
Anejo tequila ("old" in Spanish) is aged between 1-3 years. These tequilas are more valuable than silver, gold, and reposado ("rested") tequila.
Country of origin: Remember that tequila is the intellectual property of Mexico. So tequila that isn't produced in Mexico simply isn't tequila.
How to invest in tequila
There are only two ways to directly invest in tequila: bottles or barrels.
Bottles: Your local bottle shop probably won't have the rare, vintage stuff. But it's easy to find reputable online dealers specialising in rare tequilas.
A decent starting point is the well-named RareTequilas.com. For those with a bit more cash to burn, try Old Town Tequila or Caskers.
Barrels: The truth is there just aren't that many high-priced bottles of tequila commercially available to the public. When "premium" tequilas are under $100, getting a big return means storing hundreds of bottles.
Rita Ora's Prospero Tequila Reposado.
To make a real return, you've gotta buy big, and you can't pay retail. That's where companies like House of Rare come in. This team operates a tequila cellar four meters underground in Tequila, Mexico, where they age their ultra-premium tequila for three-plus years.
You invest in the barrels, and in return, they store and age them on your behalf. After three years, they'll propose an exit strategy (export the barrels, sell them back to producers, or bottle them into tequila) and return the profits back to you.
Closing thoughts
Wine and spirits have had a fantastic 2022. Wine has been an excellent alternative investment for ages, and whiskey is a solid runner-up in the liquor department.
But tequila could be the next whiskey. It has similar appreciation characteristics as whiskey, but without the extra-long maturation periods. It holds the third-largest share of the spirits category, and it's only just begun to flex its muscles.
Over the next decade, tequila is expected to grow at a decent CAGR of 6.6 per cent. It's certainly not the world's fastest-growing asset class. But it always has a place in our bellies, and now it could have a place in your portfolio.
The delta between good and bad wine isn't huge. But the delta between good and bad tequila is enormous. Combine that with tequila's growth in the US and it's a no-brainer. Especially as our tastes go upmarket. Hasta luego amigos.
Advice given in this article is general in nature and is not intended to influence readers' decisions about investing or financial products. They should always seek their own professional advice that takes into account their own personal circumstances before making any financial decisions.
Stefan Von Imhof is the co-founder of alternative investing community fund Alts. His favourite alternative investments are vacation rentals, cashflowing websites and, especially, vinyl records.
Most Viewed in Money
From our partners
Source: Read Full Article