Save articles for later
Add articles to your saved list and come back to them any time.
Almost a year on from the federal government's election, Chinese investment in Australia remains near record lows, despite the recent improvement in the diplomatic relations between the two countries.
Chinese companies invested $US1.42 billion in Australia last year, which was almost triple the investment in 2021. However, it remains the second-lowest level of investment since 2007, when KPMG and University of Sydney began compiling their report, Demystifying Chinese Investment in Australia. The highest year was 2008, when Chinese companies went on a shopping spree, spending $US16.2 billion.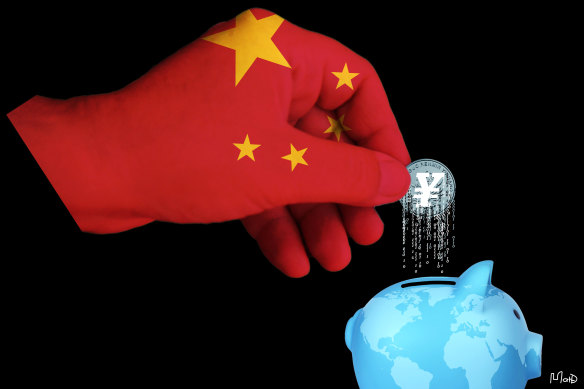 Chinese investment in Australia remains near record lows. Credit: Matt Davidson
In the past month, the thawing of relations between China and Australia has seen two Australian premiers, Victoria's Daniel Andrews and Western Australia's Mark McGowan, visit China.
A delegation of executives from Australian companies – including Rio Tinto, ANZ Banking Group, Telstra, Cochlear and Fortescue – will visit next week. The trip, organised by the Australia China Business Council, will be the first industry delegation to China in three years.
Last week, Ma Zhaoxu, China's deputy minister of foreign affairs, was the first senior Chinese government official to visit Australia in six years. It sparked speculation that there would be a winding back of trade sanctions imposed by China on $20 billion of Australian exports.
Geoff Raby, a former Australian ambassador to China, was among a group of business people who met with Ma last week. Raby, who now runs a business advisory firm, said the need to attract more Chinese investment into Australia had to be part of the discussions about remediating the trading relationship between the countries.
He also called on the federal government to provide greater clarity for Chinese companies about what sectors they can invest in and what industry areas are restricted, if Australia is to attract more investment from the world's second-largest economy.
"The government needs to be clear about the acceptable areas that are open for Chinese investment, with very clear signals," said Raby. "It's been muddled. The Chinese understand that we have sensitive sectors and we're going to restrict Chinese investment in certain sectors."
The federal government considers investment in electricity assets, critical minerals (such as nickel and cobalt) and defence as sensitive for national security.
Raby was critical of how Australia's investment relationship with China was handled under the Morrison government, including a decision made by then-treasurer Josh Frydenberg to block China Mengniu Dairy's proposed $600 million bid for Lion Dairy & Drinks in 2020. Frydenberg said it was "contrary to the national interest".
"The Chinese understand that we have sensitive sectors, and we're going to restrict Chinese investment in certain sectors."
"There's been some terrible decisions made over the years, which I think have made all Chinese investors very leery of investing in Australia," said Raby. "They want to invest, and it's in their interest to invest, and it's in our interest that they do so."
Doug Ferguson, KPMG's head of Asia International Markets, said Saudi Arabia was the country that welcomed the biggest investment from Chinese companies in 2022, where they spent $US5.55 billion. Indonesia was a close second, receiving $US3.91 billion, while the US was the fourth-biggest recipient at $US3.19 billion.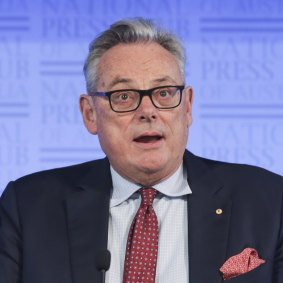 Former Australian ambassador to China, Geoff Raby.Credit: Alex Ellinghausen
By region, East Asia had the biggest inflows of Chinese investment last year, tallying $US10.86 billion.
Ferguson said while it was positive that Chinese investment in Australia had grown, it remained very low. "Australia's relationship with China appears to be stabilising and improving, but there's still a lot of complexity around it. We're not going to go back to the conditions and the scale of Chinese investment that we had from 2008 to 2016."
In 2017, bilateral relations between Australian and China began to deteriorate over growing concerns about alleged Chinese interference in Australia's domestic affairs. There were also concerns around China's expansion into the South China Sea, disagreements about Taiwan's sovereignty, the origins of COVID-19, and China's trade spat that resulted in restrictions on a range of Australian exports.
The Albanese government has been seeking to reset the nation's relationship with China since it was elected last year, with speculation that the prime minister may visit China in September or October.
The Business Briefing newsletter delivers major stories, exclusive coverage and expert opinion. Sign up to get it every weekday morning.
Most Viewed in Business
From our partners
Source: Read Full Article