Save articles for later
Add articles to your saved list and come back to them any time.
New York: "A glass of your cheapest red please", I asked the bartender at the hotel in midtown Manhattan, putting a strong emphasis on the "cheapest".
"That will be $US21 [$31] sir."
Thanks to reporting by the Financial Times I was prepared for a cocktail potentially costing this much, but not the house plonk, especially when I'm reliably informed by sources very familiar with the matter it's still possible to get a glass of wine in a "classy" Melbourne bar for $15.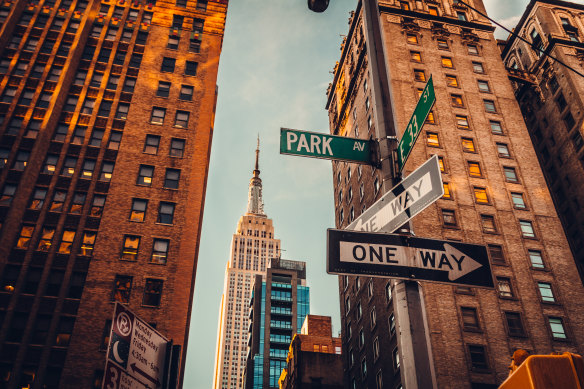 Prices are on the up and up.Credit: Getty
For me, it was a reminder of "the new norm" for life in New York, which, as Bloomberg found recently, means a $US100,000 salary is now considered doing it tough. After adjusting for the high costs of living and even higher tax rates in New York, your real income is about $US36,000.
Thankfully for this thirsty student, there are signs the worst of the inflation might be behind us.
The most recent data shows that US inflation eased in March to its lowest in nearly two years. Even "egg-flation", during which I shelled out almost US$10 for a dozen at Whole Foods, is falling, with prices crashing more than 10 per cent.
In the same month, the rate-sensitive Nasdaq tech index entered a bull market for the first time in three years, up more than 16 per cent year-to-date on anticipation of the Federal Reserve cutting rates by year-end.
Recent US jobs and manufacturing data also point towards a slowing economy, a loosening job market and a cooling housing market, unlike back home where the jobs market remains tight, and house prices are still rising.
In early April, the RBA became the second central bank after Canada to buck the trend and pause on further rate hikes as Australian inflation came in below expectations, falling from 7.4 per cent in January to 6.8 per cent in February.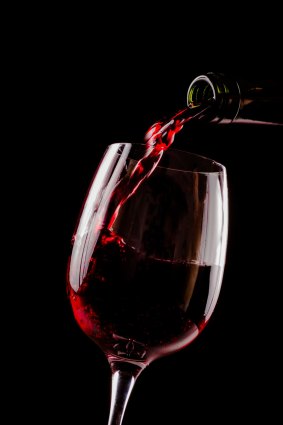 $31 for a glass of house red? Tell 'em they're dreaming.Credit: Alfira Poyarkova
In his speech, RBA Governor Philip Lowe cited the "substantial" slowdown in household spending as a cause to pause as he found himself stuck between and rock and a hard place, either continuing to squeeze Aussie mortgage holders or risk inflation becoming "sticky" as it has in the UK.
Concerningly, the two largest components of Australian CPI, house prices and rents, are still hitting all-time highs. Sydney's house prices rose 1.6 per cent in March, while the weekly median weekly rental price is now $700 according to CoreLogic.
Back in New York as I begin my search for a summer sublet in Manhattan, I am pleased to hear the housing market is going in the opposite direction to Australia. Both rents and house prices fell in March (although paying $US2500 a month for one room in an East Village share house doesn't feel like much of a brag).
But across the country housing is still absurdly expensive. To afford a $500,000 home in the US, a buyer would need to make about $140,000 (double the median household income of $70,000).
For weary mortgage holders, there is some optimism we are almost there, with analysts tipping it's "one and done" from both the Fed and the RBA at their meetings in May. But as we know, a week is a long time in markets, and with earnings season under way, uncertainly abounds.
It remains to be seen whether the Fed will be able to thread the needle and engineer a "soft landing" or overshoot and tip the economy into a full-blown recession. History shows that every time in the past 50 years it has tried to bring inflation below 5 per cent, a recession soon followed.
And it's worth remembering, even if disinflation has begun, prices won't be coming down. Instead they will just increase at a slower rate, so that glass of red isn't getting cheaper.
If I am to survive New York my options are: One, find a job paying more than $100,000, which is unlikely given the cooling jobs market. Two, the slightly evil option of hoping for a recession to reset prices. Three, leave New York and move back to Australia, even though I would miss the subway too much. Or four, chuck on Succession, grab a slice of Joe's inflation-proof $1 pizza, and live my best New York Saturday nightlife vicariously through Kendall Roy.
Really, it's not much of a choice. I'm just praying that our wine-flation doesn't spread across the Pacific.
The Business Briefing newsletter delivers major stories, exclusive coverage and expert opinion. Sign up to get it every weekday morning.
Most Viewed in Money
From our partners
Source: Read Full Article