Analysts seem to be generally pessimistic about Bharat Heavy Electricals (BHEL).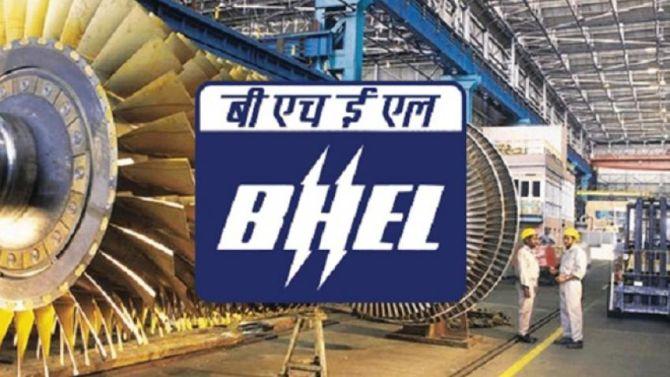 Out of 15 brokerages with recommendations since May this year, two have 'buy' while five have 'sell' and eight have 'underweight'/'reduce'/'underperform'/'hold' recommendations.
The average target price of the public sector undertaking (PSU) is Rs 61.
However, the stock has been consistently hitting new highs, which indicates that there is some kind of valuation mismatch.
On the positive side, there is a strong order book and a gradual revival of thermal tendering.
The order book stands at over Rs 91,000 crore, which is 4 times the revenues for the 2022-23 financial year (FY23).
In the fourth quarter (Q4) for FY23, BHEL reported revenue growth of 2 per cent year-on-year (YoY) to Rs 8,230 crore with operating profit margins of 7.5 per cent, which is almost twice the year ago number of 3.8 per cent.
BHEL reported adjusted operating profit of Rs 610 crore, up 98 per cent YoY.
Adjusted net profit came in at Rs 220 crore against Rs 66.9 crore in Q4FY22.
This was despite higher interest cost (up 68 per cent to Rs 60 crore).
Trade receivables, including contract assets, stands at Rs 36,200 crore in FY23 against Rs 3,320 crore in FY22, comprising of central utilities (39 per cent), state utilities (41 per cent), private sector (14 per cent) and exports (6 per cent).
There's been a revival in thermal equipment orders which is excellent for PSU which has potential to pick up significant orders with more than 9,700 MW (megawatt) worth of thermal capex on the anvil.
But execution pace will be critical if BHEL is to cash in on a favourable change in the cycle.
This segment (EPC and BTG for thermal plants) is a duopoly in effect with only L&T as a regular competitor.
The split of outstanding orders is as follows: power (79 per cent) is the largest contributor, while industry (16 per cent) and exports (5 per cent) are the other main contributors.
There are slow moving orders of Rs 17,850 crore (Rs 7,000 crore for power, Rs 290 crore for industry and Rs 560 crore for exports).
Management guidance was that demand for coal-based thermal power has picked up due to higher demand for power.
BHEL, in consortium with Titagarh Wagon, has won an order of Rs 23,500 crore for 80 Vande Bharat train sets.
The firm is "favourably placed" in thermal power orders of approximately 3,700 MW and projects of 6,000 MW are under bidding. Another 9,000 MW of projects are expected to be tendered after FY25.
The PSU has signed a memorandum of understanding (MoU) with Coal India for joint development of coal to ammonia plant and has signed another MoU with Indraprastha Gas for joint collaboration for development, manufacturing & deployment of Type-IV cylinders (CNG and/or hydrogen) for city gas distribution and fuel cell based power backup systems.
The very high working capital, interest costs and weak gross margins are all red flags and so is the negative operating cash flow.
The high receivables have to reduce very substantially if working capital intensity is to fall.
A spate of thermal orders and the prospects of more order brings hope but valuations may have already priced that in.
Disclaimer: This article is meant for information purposes only. This article and information do not constitute a distribution, an endorsement, an investment advice, an offer to buy or sell or the solicitation of an offer to buy or sell any securities/schemes or any other financial products/investment products mentioned in this article to influence the opinion or behaviour of the investors/recipients.
Any use of the information/any investment and investment related decisions of the investors/recipients are at their sole discretion and risk. Any advice herein is made on a general basis and does not take into account the specific investment objectives of the specific person or group of persons. Opinions expressed herein are subject to change without notice.
Source: Read Full Article