Drug shortages in the US are at an all-time high, and price erosion has stabilised, which could benefit Indian pharmaceutical (pharma) companies with a US focus, according to analysts.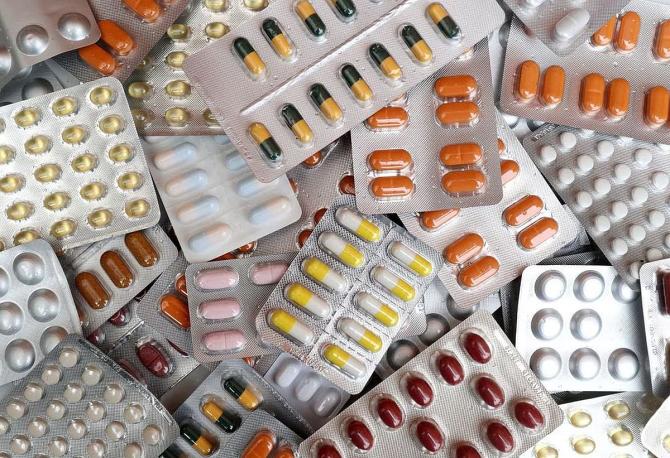 Nuvama Research analysts said that US price erosion seems to have normalised to its old levels of 6-8 per cent and volumes are picking up with easing of inventory.
Similarly, an ICICIdirect analyst noted: "Price erosion intensity has now moderated to a single digit and is expected to tone down a bit as Indian companies will tend to benefit from the exit of a few bankrupt generic companies in the US and improved momentum in exclusive products."
Swami Iyer, chief executive officer (CEO), North America, Aurobindo Pharma, said in the 2022-23 (FY23) fourth quarter (Q4) earnings call that the first three quarters of FY23 had a fair degree of price erosion.
"Q4 was somewhat stable, and we see continuity," said Iyer.
Companies are expecting single-digit price erosion in 2023-24 (FY24).
Sharvil Patel, managing director, Zydus Lifesciences, which has got clearance for its Moraiya plant and can now ramp up supplies to the US, said during a Q4 earnings call that it was building in for single-digit price erosion.
"We are building for single-digit price erosion because that's what we expect to happen in FY24 in the best estimate.
"Obviously, in the last quarter, we haven't had any major erosion. But knowing the portfolio and competition, we are on the conservative side; we should assume mid-single-digit price erosion," Patel said.
Moreover, drug shortages in the US also offer an opportunity to Indian drugmakers.
Yugandhar Puvvala, CEO, Eugia Pharma, a wholly owned subsidiary of Aurobindo, added that it was on a "good footing", as in the last two quarters the pricing decline has been near negligible.
"Unfortunately, the drug shortages in the US are at the highest level in history, and all of this, plus a raft of launches, will help us grow the business," Puvvala said in the earnings call.
The US is facing one of the worst shortages of medicines in recent history, something so acute that it has attracted the attention of the White House and Congress.
The shortage is most pronounced in cancer medicines, especially chemotherapy drugs for breast, bladder, and ovarian cancers.
The US imports most of its generics from India and China, and according to media reports in the US, the country is now examining its supply chain as the drug shortages have become a matter of national security.
A pharma industry veteran in India said that the US Food and Drug Administration (USFDA) crackdown on plants both within and outside the US after a two-year pandemic hiatus has led to several plants not being able to supply drugs.
"This is just one of the reasons; another is the withdrawal of abbreviated new drug applications by some companies, which has also led to price erosion stabilising," the executive added.
Erez Israeli, CEO, Dr Reddy's Laboratories, noted that 10-15 per cent of the stock-keeping units in the US have some sort of shortage for all kinds of reasons (not just the USFDA).
"In those situations, you always have an opportunity for one-time purchases," Israeli said in the Q4 earnings call.
Source: Read Full Article