'We created war rooms — from an IT perspective and also a customer war room — to address any challenges that come up.'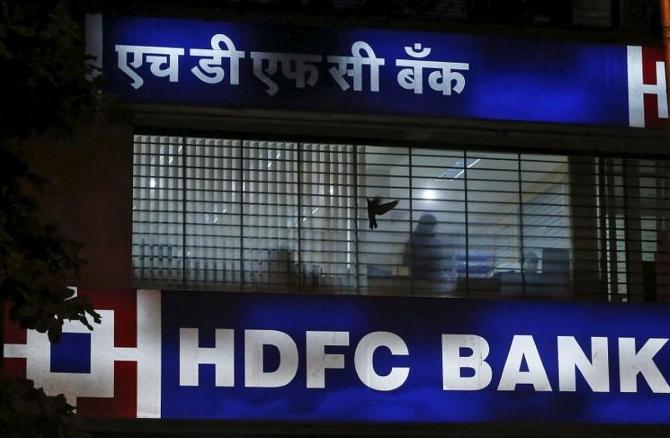 Kaizad Bharucha, deputy managing director, HDFC Bank, recalls the journey of the last nine months trying to complete the $40 billion merger of HDFC and HDFC Bank in a conversation with Manojit Saha/Business Standard.
How did HDFC Bank approach the integration process after the merger was announced in April 2022?
Once the merger was announced, we were not engaging with each other initially due to regulatory requirements.
Once the regulatory environment permitted us to progress, we got into the journey and the process of merger.
It started with me getting a call (from Sashidhar Jagdishan, MD and CEO, HDFC Bank).
He asked me if I could put together the entire approach.
I wrote out 12-14 pages, something I hadn't done since my graduation days.
The focus was on the entire design, the architecture and the overall concept — that led to the formation of what we call the integration committee.
What was the main brief of the integration committee?
The integration committee consisted of three people from HDFC Ltd, headed by Renu [Karnad]. Others were V S Rangan and Ajay Agarwal.
From the bank side, it was headed by me, and the other members included V Chakrapani, one of our group heads, and Srinivas Vaidyanathan, the CFO.
Below that, we created an execution committee and I laid out 32 tracks which needed to be looked at.
We created a charter for each of these tracks and another for the integration committee.
Then we nominated the senior most persons from the two organisations to head each of these 32 work streams. Some of the group heads headed more than one work stream.
Then we went on to further define the tasks for each of the executive integration committees by documenting the entire approach.
After that, we defined track 1 and track 2. Track 1 was what was required to be in place on day zero and track 2 was about doing things upfront to ensure integration of the building blocks.
We did constant reviews and monitoring. Other than accountants and human resource-related mapping, the entire thing was done without any consultants.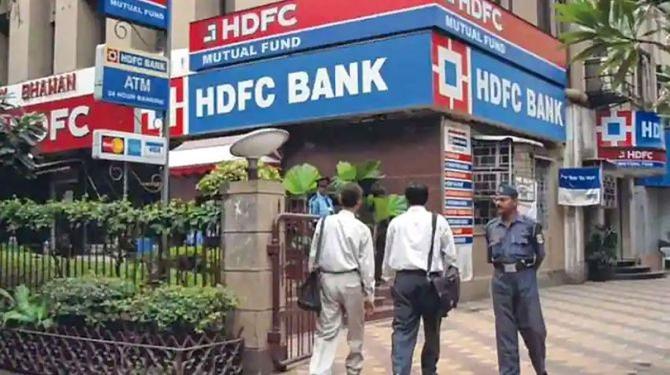 When were these integration committees formed?
We started the journey when I called the first meeting internally on October 22, 2022.
The integration committee then came into being in November. From there, the whole process started.
We did a lot of integration committee meetings. Over the nine months, we (the integration committee) did close to 26-27 full day reviews.
How challenging was the technology integration because HDFC and HDFC Bank were on different technology platforms?
You are right. One of the larger pieces was IT and operations integration.
We were doing not only the system integration, but also system migration.
That was indeed challenging. But all credit to my IT colleagues and operations team who worked tirelessly in going through the entire detailing.
Is the integration more challenging than the previous acquisitions by HDFC Bank?
Yes, because when we did the previous acquisitions, we did not do any migration on day zero.
That was integration. Here we did complete integration and migration.
We made it a point to ensure there would be zero customer disruptions at the end of it.
When we did the whole migration and integration, and all aspects of the 32 work streams, we ensured it was done keeping fully in mind that every revision and change adhered to the regulatory guidelines.
We also created war rooms — from an IT perspective and also a customer war room — to address any challenges that come up.
When do you think all the 523 branches of HDFC Ltd will operate like a full service HDFC Bank?
On day one, we converted a certain number of branches of HDFC Ltd as full-fledged branches of HDFC Bank.
We have put in place a glide path for the transformation of erstwhile HDFC Ltd branches to banks within a defined time period. Within a period of six months, we should cover most of them.
Now that the merger has happened, what are the immediate priorities for HDFC Bank?
The first priority is to ensure seamless customer service without any disruption.
This provided us a great path to take the home loan business to many more locations than where HDFC Ltd was.
The bank is present in 3x the locations that HDFC Ltd was present.
This allows us to take home loans to each of these areas in a graded manner.
Certainly, that allows us to take this product to so many more locations — rural, semi urban — mainly.
It allows us to get a lot of home loans in affordable housing.
Obviously, when you do a home loan product, you will get a customer relationship, also on their liabilities side and then whatever is the appropriate cross sell products based on the need of the customer, and based on their ability to service the product.
HDFC Bank is a technology-driven bank while home loan customers need a personal touch. What will be your approach for home loans?
When an individual avails a loan toward a house there is a lot of emotion attached.
HDFC has built a fantastic customer relationship in the manner it has done the business.
That is something we will imbibe from them and continue with that path because that relationship is a long-lasting one.
We will continue that approach and we will bring in a certain level of further digitisation, to take care of the wider geography, but we will not leave out the personal touch.
Most of the digitisation will be at the back end, so the customer would not know. In the front end, the engagement will very much be there.
What are the milestones that you want to achieve post merger?
The home loan business supplements and complements our product offering — an important part of our piece that was really not there.
I think we should be able to have a quality product in a basket.
It's a growth opportunity for us to further build on… The legacy we have inherited is pristine.
Being a leader in the home loan business will give us the start that we required. We are looking at growing the institution at a certain level.
Feature Presentation: Rajesh Alva/Rediff.com
Source: Read Full Article