Polycab India, Power Finance Corporation, Shriram Finance, and Union Bank of India appear poised to transition from the mid-cap to the large-cap category within the domestic mutual fund industry.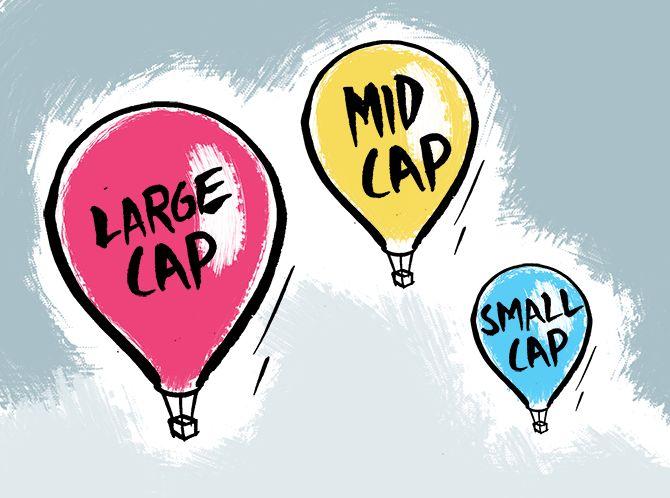 Their market capitalisation (m-cap) now ranks among the top 100, which is the threshold for the large-cap universe defined by the Securities and Exchange Board of India.
According to data from the June and December periods, stocks placed in the 1–100 range in terms of total m-cap are designated as large-cap, while stocks ranked between 101 and 250 are classified as mid-cap, and those ranked 251 and below fall into the small-cap category.
It should be noted that finalising the list is still in its early stages, but stocks that hold prominent positions in the rankings typically demonstrate stronger performance.
"Since March, stocks expected to migrate from mid-cap to large-cap and from small-cap to mid-cap have consistently outperformed those anticipated to shift from large-cap to mid-cap and from mid-cap to small-cap," observes Brian Freitas, a New Zealand-based analyst with Periscope Analytics.
Based on Freitas' calculations as of August 29 closing prices, eight stocks are projected to make the transition from mid-cap to large-cap, while 13 stocks are set to shift from small-cap to mid-cap.
An equivalent number of stocks will experience downgrades, moving from large-cap to mid-cap and from mid-cap to small-cap.
Notably, UPL (formerly United Phosphorus), Adani Wilmar, Indian Railway Catering and Tourism Corporation, and Bosch, currently within the large-cap universe, may transition to mid-caps based on the initial data trends.
Disclaimer: This article is meant for information purposes only. This article and information do not constitute a distribution, an endorsement, an investment advice, an offer to buy or sell or the solicitation of an offer to buy or sell any securities/schemes or any other financial products/investment products mentioned in this article to influence the opinion or behaviour of the investors/recipients.
Any use of the information/any investment and investment related decisions of the investors/recipients are at their sole discretion and risk. Any advice herein is made on a general basis and does not take into account the specific investment objectives of the specific person or group of persons. Opinions expressed herein are subject to change without notice.
Source: Read Full Article