Companies spent less money buying back their shares from the public last year than at any time since 2015.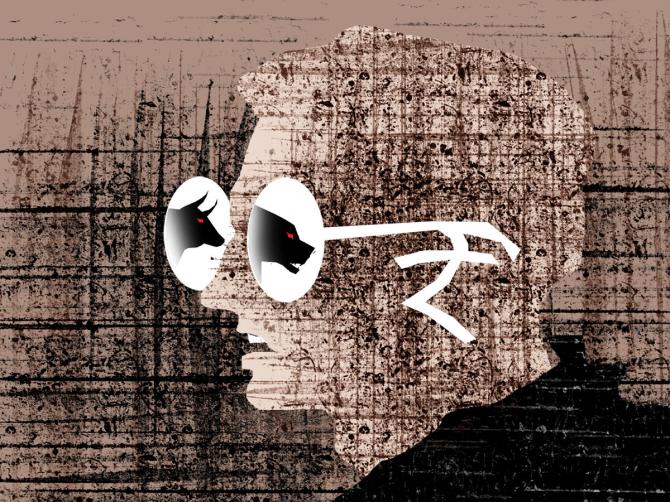 They announced buybacks of up to Rs 14,341 crore, show numbers from primary market tracker Prime Database.
The total amount spent was Rs 13,597 crore. Both the amounts are lower than what was offered (Rs 39,564 crore) and spent (Rs 36,517 crore) in 2020.
The 2020 amounts were also lower than what companies spent in the year before that (see chart).
A buyback is a way for a company to return capital to shareholders, and firms usually buy back shares at a price higher than the market price of the stock.
A buyback is often a signal that the company feels its shares are undervalued.
The stock market has traded at record levels in an uninterrupted bull run after an initial crash in early 2020, when the Covid-19 pandemic began.
Central banks globally cut interest rates to limit the economic damage from the pandemic fallout.
They injected large amounts of cash into the global financial system, some of which flowed into the stock markets, pushing up prices and valuations.
Foreign portfolio investors pumped in Rs 1.7 trillion into Indian equities in 2020.
They invested another Rs 25,752 crore in 2021.
The S&P BSE Sensex, considered a broad indicator of how the market is doing, hit an all-time high of 62245.43 in October 2021.
It has more than doubled from being under 30,000 in March 2020.
"Pursuant to regulation 29(1 )(b) of the Sebi (Listing Obligations and Disclosure Requirements) Regu­lations, 2015, this is to inform you that the Board of Directors will consider a proposal for buyback of equity shares of the Company, at its meeting to be held on January 12, 2022," it said.
It had announced a Rs 16,000-crore buyback in 2018.
There was another one announced in 2020 for another Rs 16,000 crore.
Details for the latest one have not been announced yet, but the company had cash and cash equivalents of Rs 51,950 crore as of September.
It had previously announced some of the biggest buybacks seen in recent years (see chart).
Technology companies have dominated the buyback space.
Infosys and Wipro had also made large announcements previously.
The trio have bought back more than Rs 80,000 crore since 2017.
Others, who had made large buyback announcements previously, include public sector majors NMDC, Indian Oil Corporation and ONGC.
The average buyback amounts have fallen for listed firms, shows Prime data analysis.
The average offer was worth Rs 341.5 crore.
This is 52.5 per cent lower than Rs 719 crore in 2020.
The highest average amount in recent years was Rs 1,114.9 crore in 2017.
Historical data shows that earlier, many firms only announced buybacks without necessarily going through with them in a time-bound manner.
Only 55.4 per cent of the buyback amounts announced in 1999 were carried out during the year.
The smallest proportion was in 2006, when there were five offers that only bought up 6.4 per cent of the offer amount announced during the year.
Tighter regulations since have increased the amounts mopped up.
Only 44.4 per cent of the offered amounts were spent on acquiring shares from investors in the ten years ending 2010.
This has risen to 97.3 per cent in the last five years.
Source: Read Full Article