While companies remain cautiously optimistic about demand panning out this year, a dry August has already played spoilsport for demand, especially in rural areas.
Higher inflation has again become a matter of concern for fast-moving consumer goods (FMCG) companies.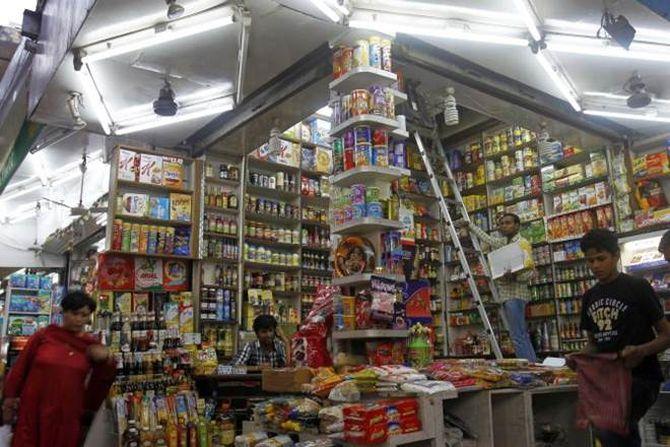 After prices of commodities like sugar and wheat moved higher and stabilised at those levels, the crude oil too surged, adding to FMCG firms' worries.
Besides, a dry spell in August in the ongoing monsoon season impacted rural demand.
But FMCG companies are cautiously optimistic about demand picking up following a revival in monsoon rainfall and ahead of the festival season.
"Inflation has been high since 2021, but crude oil going up now is a cause for concern.
"This can become an issue. Though sugar and wheat prices have inched higher, we have, so far, managed to absorb the high cost," Tarun Arora, chief executive officer, Zydus Wellness told Business Standard.
He, however, maintained that the inflation situation in 2021 and 2022 was much worse.
Parle Products said costlier crude oil is "not really a big issue yet" as it is not a big component of the cost.
"Packaging and freight costs have gone up by 10-20 per cent, but they are still not a major component of our overall cost," said Mayank Shah, senior category head at Parle Products.
Packaging and freight account for 8-10 per cent of the overall cost for the company.
The company, on the other hand, is witnessing an improvement in demand after showers in September led to a revival in consumption.
"Farmers are not worried anymore," said Shah.
In August, sales of FMCG items slowed on both month-on-month (M-o-M) basis and year-on-year (Y-o-Y) bases, and stores stocked up on fewer products, according to Bizom data.
On a M-o-M basis, FMCG sales, from shampoos to detergents, were down 8.4 per cent in August. On a Y-o-Y basis, they fell 11.2 per cent.
Though urban sales were up 1.9 per cent Y-o-Y, rural sales took a hit.
They were down 17.2 per cent Y-o-Y, according to Bizom.
On Friday, at the first-ever investor day that Procter & Gamble India held for both its listed companies, Procter & Gamble Hygiene & Health Care (PGHH) and Gillette India, the FMCG giant said that commodity prices remain high, and it has not seen any decline in cost pressure.
"This means bottom-line pressure will remain. Of course, this may differ among industries, based on the commodity that impacts each industry," said Gautam Kamath, chief financial officer at Gillette India while addressing investors.
He also said that the company was able to offset headwinds through a combination of prudent pricing and productivity programme.
Brokerage firm Anand Rathi wrote in its report which it released on September 9 that rising crude oil prices and an uneven monsoon may spoil margin gains.
"The recent spike in crude oil could mar gross margin gains for FMCG manufacturers.
"In Q1FY24, lower input costs (primarily crude-linked derivatives) for them had led to 100-800 basis point gross margin gains.
"However, the spike in crude oil prices drove prices of packaging, soda ash, and titanium dioxide higher, which could shrink gross margin gains," the brokerage said in its report.
The report also said that spotty monsoons could drive food inflation higher and drag rural demand.
"While sowing area rose 0.4 per cent over the past year, less area sown in pulses, cotton, jute, etc was seen until September 1.
"This could drive food prices up as was seen with select vegetable prices shooting up recently," the brokerage said.
Disclaimer: This article is meant for information purposes only. This article and information do not constitute a distribution, an endorsement, an investment advice, an offer to buy or sell or the solicitation of an offer to buy or sell any securities/schemes or any other financial products/investment products mentioned in this article to influence the opinion or behaviour of the investors/recipients.
Any use of the information/any investment and investment related decisions of the investors/recipients are at their sole discretion and risk. Any advice herein is made on a general basis and does not take into account the specific investment objectives of the specific person or group of persons. Opinions expressed herein are subject to change without notice.
Source: Read Full Article