Korean automaker Hyundai Motor Group (HMG) is vigorously aiming to establish a robust presence in India's electric vehicle (EV) segment through the introduction of new models and the establishment of charging stations under Hyundai Motor India (HMIL) and Kia India.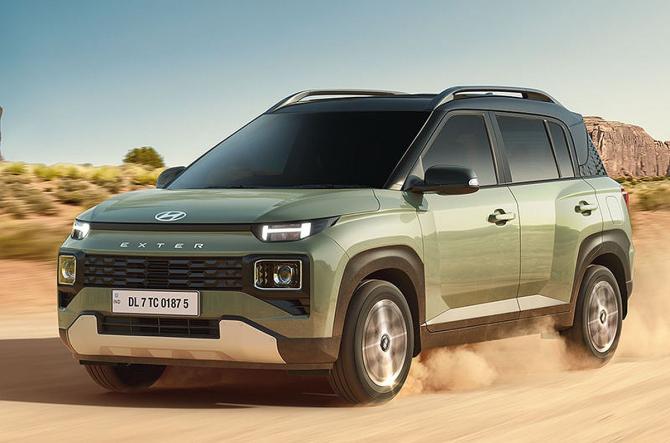 Euisun Chung, executive chairman of HMG, who is currently visiting India, urged both companies to deliver products that not only meet but exceed customer expectations on time, thus driving the achievement of these growth targets.
The group is strategically working to elevate Kia's market share from the current 6.7 per cent to an impressive 10 per cent in India in the near future.
Additionally, the group is focusing on fortifying its sport utility vehicle leadership and expanding its EV line-up within India.
In adherence to its long-term strategy, HMG is set to unveil five new EV models by 2032 while concurrently expanding the network of EV charging stations to 439 by 2027, capitalising on the strength of its expansive sales network.
Conversely, Kia plans to commence the production of compact EVs, optimised for the local market, beginning in 2025.
The company will progressively introduce a variety of EV models and purpose-built vehicles.
To invigorate this long-term strategy, Chung toured Hyundai Motor India Engineering located in Hyderabad — the brand's research and development (R&D) nucleus in India — as well as the automobile plants in Chennai on Monday.
During these visits, he deliberated on mid- to long-term growth strategies with local employees. Subsequently, on Tuesday, he held meetings with Tamil Nadu Chief Minister M K Stalin and Industries Minister T R B Rajaa.
In May, HMIL, the second-largest car manufacturer in India, unveiled its intention to invest Rs 20,000 crore in Tamil Nadu over the course of a decade, with the aim of bolstering production volumes and introducing new EV models.
Kia is also formulating plans for an EV charging infrastructure.
The 'Kia 2.0 Strategy' aims to elevate the company's market share in India from the current 6.7 per cent in the first half of this year to an ambitious 10 per cent in the coming years.
This expansion encompasses broadening the vehicle range and more than doubling the current sales network of 300.
The company stated, "Chung's visit to India encompassed a review of India's strategic importance as a future mobility epicentre.
"He emphasised the imperative nature of delivering products that not only meet but surpass customer expectations within stipulated time frames.
"Furthermore, he highlighted HMIE's pivotal role in propelling the group's growth in the Indian market."
HMIE plays a crucial role in augmenting sales in the Indian market and collaborates closely with the Hyundai-Kia Namyang R&D centre in South Korea to devise vehicles specifically tailored for the Indian market.
In addition to strengthening local R&D capabilities, HMIE will expand its role as a hub for future mobility research, encompassing electrification, autonomous driving, and the development of voice recognition technology in local Indian languages.
Consequently, the construction of a new test facility commenced last year.
HMG has solidified its position as the second-largest automaker in the Indian market.
Following the record-breaking sales of 807,067 units last year, the company has achieved sales of 502,821 units in July this year, reflecting an 8.8 per cent increase year over year.
The annual sales target for this year is set at 873,000 units, marking an 8.2 per cent increase from the previous year.
EV sales, including completely knocked-down assembled units, nearly doubled from the previous year, amounting to 1,181 units.
Going forward, both Hyundai and Kia intend to commence mass production of EV volume models at their Indian plants to substantially augment EV sales within the country.
Production at the Indian plants has also surged, with cumulative production through July this year reaching 630,230 units, showcasing an 8.7 per cent increase from the 580,049 units produced last year.
In tandem with the increased production capacity, HMG has expanded its facilities, including the addition of a new paint shop and significant capital investments, boosting its production capacity to 824,000 units.
This marks an impressive increase of 54,000 units from the previous capacity of 770,000 units.
Source: Read Full Article