'It's important to find that balance between lives and livelihoods, make sure that we protect lives while ensuring that the economic recovery is back on track.'
The coming Union Budget needs to provide support for touch services sectors such as hospitality, tourism, leisure and others as they have been the worst affected by restrictions, T V Narendran, president, Confederation of Indian Industry and CEO, Tata Steel, tells Arup Roychoudhury.
What is your take on the economic situation today? There has been a strong recovery, especially in the October-December quarter. But now we have restrictions due to the third wave, and they could get stricter. How difficult will the next few months going to be?
In our last national council of CII in early December, the general sentiment was positive, because many sectors had already reached pre-pandemic levels of demand.
Profitability was improving for most companies, and balance sheets are getting repaired, the private sector investment cycle is starting to come back. And this is something that both the government and industry have been waiting for a while.
So overall, the sentiment is positive.
Now there is a third wave and how we deal with it is very important, to ensure that the recovery continues.
There has been a huge impact on livelihoods over the last couple of years, which has manifested itself in the fact that consumption has not picked up as much as expected.
So it's important for us to find that balance between lives and livelihoods, make sure that we protect lives while ensuring that the economic recovery is back on track.
So, I think both industry and government need to work in a coordinated way.
The Centre and the states need to work together so that we don't have unnecessary disruptions, while at the same time you don't take unnecessary risks.
If you do that, well, the trajectory of recovery can continue. Because one of the things we heard is the Omicron wave will certainly spread faster, but hopefully have a milder impact.
We have seen restrictions and curfews in major states such as Maharashtra, Delhi and West Bengal. These curbs could become more severe and widespread as the third wave peaks. How severe could be the impact?
There are two aspects to it. Some of these restrictions impact some of the sectors and industries.
Restrictions on travel will impact aviation and the hotel industry, restrictions on movement and gatherings will impact the hospitality and entertainment industries, etc.
These are sectors impacted the most in the last year and a half, and they are very significant employers.
So, we need to be careful and make sure that only minimum restrictions are in place to help slow down the spread rather than restrictions for the sake of restrictions.
We need to think about how can we support these sectors for them to recover faster.
What are the two-three things that the finance minister and the bureaucrats should be keeping in mind while preparing the Budget?
We should continue to spend on infrastructure and the government must maintain its focus on investment. While there is recovery, it needs to be sustained.
Overall, there is fiscal space for us to continue the focus on investments and more specifically on infrastructure, as it is a driver of demand, competitiveness and employment.
We must continue to improve ease and cost of doing business.
We need to ensure that policy stability is there, at the central and state levels because if we want the private sector investments to come back, particularly from overseas, if we want capital to come in, then they look at policy stability as one of the most important factors in the decision making.
There also a need for a policy roadmap to help us transition to a greener future. And a policy on how we further nurture the start-up ecosystem.
What sectors must the Budget should focus on?
I think touch services will need support, because they have been hit the worst.
Many parts of services, like the IT sector, have done well, but hospitality and travel-related sectors and infrastructure construction will need assistance.
Continuing the PLI scheme will help manufacturing.
On the consumption side, we need to support the lower socio-economic strata. MNREGA scheme has been helpful and we need to continue with that.
In addition, we need to focus on health and education to reduce the burden on the lower socio-economic strata, because particularly because of health, people have incurred more expenses than they have budgeted for, they are concerned about future potential expenses.
So, the government spend needs to go up to about 3 per cent of GDP.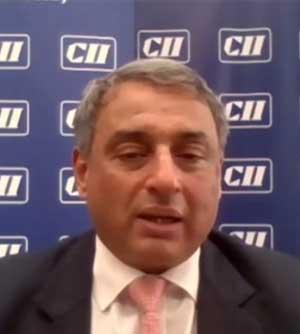 Should the finance minister also extend the credit guarantee scheme for MSMEs into next year?
Yes, but with a specific focus.
If you look at industry, maybe everyone needed support two years back.
Some needed support one year back, while a few will need support today.
So, if we can sharpen the focus and provide that support to those who have been impacted significantly, I think that will be better.
Even in MSMEs, there are many who have struggled, but some have done okay. It depends on which sector you're in.
I think, we need to see how we can direct our efforts so that the people who need it most get it.
Feature Presentation: Ashish Narsale/Rediff.com
Source: Read Full Article