Tech-enabled developments, such as home automation, the perfect mix of tech and real estate, contactless elevators, WiFi-enabled complexes, and voice-enabled homes, are the way forward.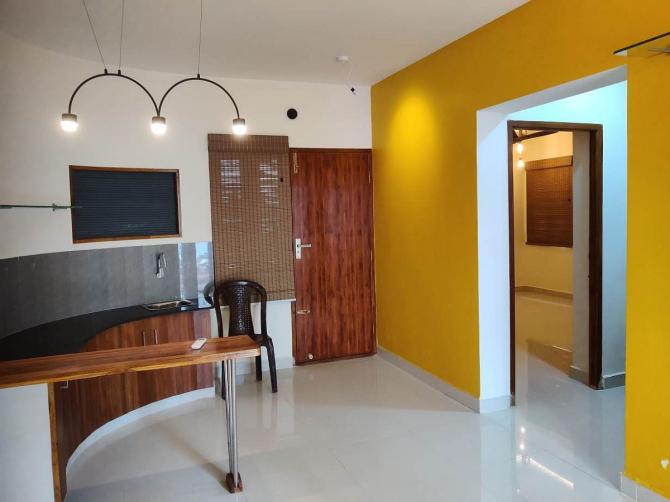 Faced with a prolonged pandemic and work-from-home rule, property developers are either providing or looking to add new-age amenities to attract prospective buyers.
They are rolling out conveniences from touch-free elevators and motion sensor lighting to co-working spaces in new residential projects as part of the Covid safety measures.
For instance, Mumbai-based Sunteck Realty plans to include touchless entries, motion sensor lighting, re-engineered ventilation systems, lounges with glass dividers, multiple lobbies, wider lobby stairs, and separate outlets for deliveries in its upcoming project designs.
"Sunteck is also working on infusing biophilic design hypotheses into its design and development.
"We are working on open-plan living to improve the physical and mental health of our patrons, as they spend more and more time at home — working, studying, recreating and so on," said Kamal Khetan, chairman and managing director of the company.
Khetan added that the company would not charge anything additional for the amenities as it is in the company's interest to pass on the benefits of technology (tech) to its buyers.
Bengaluru-based Embassy Group is in talks for application-operated lifts.
"Foot pedals for operating lifts were installed at some of our highrise development sites," said Reeza Sebastian, president-residential, Embassy Group.
Embassy has enabled contactless interactions at site offices to ensure social distancing is followed; separate entry and exits were set for essential services, she said.
Embassy had earlier collaborated with global tech giant Amazon and launched the country's first Alexa-enabled homes, when it got into mid-income housing.
"Pandemics have inspired substantive innovation and change before.
"Tech-enabled developments, such as home automation, the perfect mix of tech and real estate, contactless elevators, WiFi-enabled complexes, and voice-enabled homes, are the way forward," said Sebastian.
Amit Goenka, managing director and chief executive officer of fund manager Nisus Finance, said the amenities are now seen as hygiene factors and standard expectations for most occupiers and buyers.
Hence, developments which have included these features tend to have a higher emotional connect rather than the conventional methods.
"We have been encouraging our investee companies to adopt these measures.
"They have been met with appreciation, better footfall, and conversion ratio," said Goenka.
The increased cost is marginal, but it improves the saleability of the project, added Goenka.
Many developers are also offering separate workspaces as part of the common area.
For instance, Bengaluru-based Sobha added co-working space in all its new projects.
These spaces are well-designed, keeping in mind the social distancing protocol.
It deployed Covid-safety protocols that included touch-free site visits, daily sanitisation of facilities, and installation of air purifiers across its project sites in the country, said a spokesperson for the company.
Bengaluru-based Puravankara has introduced provisions like workdesks or videoconferencing within the common areas of its projects (such as clubhouses), said its managing director Ashish R Puravankara.
Puravankara's WorldHome Collection includes oxygen-infused clubhouses and a sky club which links landscaped terraces.
"Since all our amenities are derived through extensive research and development, with specific customer demographics in mind and market requirements, our design process is driven by value-engineering, not necessarily requiring a price revision," said Puravankara.
Rakesh Kumar, chief design officer, Godrej Properties, said since the pandemic, the company has focused on 'work and study from anywhere' (WSFA), which not only includes making apartments flexible, but also making public areas like lobbies, clubhouses, and landscapes WSFA-supportive.
Kumar said a lot of "Covid protocols" were actually part of their product design, even before the pandemic.
Curated open spaces and designed greens which serve utilitarian benefits, unit layouts thought through after detailed consumer interactions and studies, such as location of sockets, utility space provision, lofts in compact units, tower design such that there is maximum cross ventilation in all units, need-based amenities (such as children's play area near building, herb gardens or various types of gardens for specific purposes) were all part of their design ethos since quite some time.
Image used for representation purpose only.
Photograph: Courtesy Tvasta Manufacturing Solutions via Thomas Reuters Foundation
Source: Read Full Article