'The digital trust level has drastically gone up due to Covid, not only in tier-I and II cities, but also in tier-III, IV and V geographies.'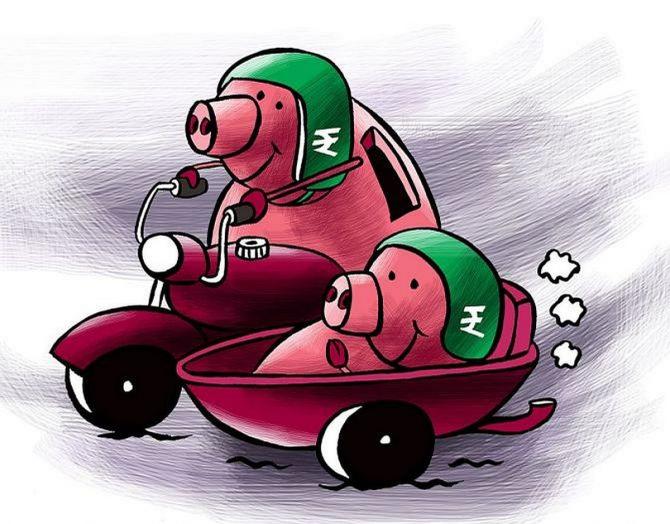 Lendingkart has disbursed $1 billion in loans to micro, small and medium enterprises in six years of operations. Backed by Fullerton Financial Holding, Bertelsmann, Mayfield India, Saama Capital, and Sistema Asia, it has raised about Rs 1,000 crore (Rs 10 billion) of equity so far.
"When per capita income goes beyond a certain level, more people will go online," Harshvardhan Lunia, the company's co-founder and CEO, tells Raghu Mohan.
The pandemic has shown that physical infrastructure is no longer an obstacle to lending. What are the lessons from this phase?
The meet-and-greet model set up by the large banks is a thing of the past. It has anyway come down drastically. Everything has moved online — whether it is buying furniture, a car, or shopping for consumer durables.
But for digital lending, trust is important. We are now comfortable with buying things on Amazon or Flipkart, ordering through Swiggy and Zomato, and hailing Uber or Ola.
I think the next generation will only think digital and won't be interested much in using the physical route. The digital trust level has drastically gone up due to Covid, not only in tier-I and II cities, but also in tier-III, IV and V geographies.
People have accepted digital as a way of life. And when per capita income goes beyond a certain level, more people will go online.
The gap between legacy lenders and firms like yours will narrow over time. Where does that leave you?
We started off with the underserved segment. That's what we've been building upon. We are able to originate customers from the smaller cities, and we are leveraging this to a lot of other financial institutions as well.
Now, from 2020 to 2030, there will be many more players in retail — be it Amazon, Google, Flipkart, Rupay, BharatPe, Cred, or a Navi. So, everyone at the bottom of the pyramid will have enough offers.
The legacy players will have to look at specialised business. If you have to compete in the digital space with Amazon, Google or Flipkart, or Cred, or Navi, it's not going to be that easy for legacy players. And that's where our platform comes into play.
A lot of legacy institutions have tied up on our platform and are working with us to deliver money. We are giving customers the experience a new-age company brings by collaborating with legacy players. They are better off this way, rather than building something on their own. It suits me as well. I can't compete with banks.
Does the approach to lending need to change?
The whole approach to credit appraisal and underwriting has to change. Take the Talwar Committee report — it came out in the 1970s. Now cash is the collateral, and physical collateral may not be needed. Reserve Bank of India Governor Shaktikanta Das also referred to it — banks need to look at cash as collateral.
How have you addressed this issue?
We have Cred8 — a cash flow-based lending system — where the algorithm works on over 5,000-plus derived variables and is capable of advanced risk assessment and loan approval at a much larger scale and lower costs.
It is an alternate underwriting model and has reduced the credit risk with the help of artificial intelligence and machine learning tested at scale — over a million loan applications to small enterprises. Cred8 has enabled an increase in servicing from 500-plus cities in 2018 to 1,900 cities now. Cumulative loan sanctions have reached $1.6 billion this year.
How do you read the pain in lending to small enterprises?
The pandemic impacted both supply and demand, with the policy dilemma of 'lives versus livelihoods'. Our algorithms were consistently updated for simulation of these factors and multiple scenarios in its self-learning underwriting model. This has strengthened our risk-assessment capabilities and helped build robust early warning systems for such testing times.
Our Collec10 platform has a multi-pronged approach. The emphasis is on an omni channel engagement programme by leveraging it for flexible payment programmes, and discounts to non-moratorium customers who are non-delinquent and are ready to pay EMIs in advance.
Why did Lendingkart sign up with Amazon Web Services?
Lendingkart has always focussed on leveraging the available technological tools to build capabilities that will be required in scaling up operations.
The solutions provided by AWS have gone a long way for us to establish a stable and server-less architecture.
Since we are in the financial industry, security and compliance is our top priority, which AWS has catered to since day one.
Source: Read Full Article