The previous two sessions have seen benchmark indices, the BSE Sensex and Nifty presenting signs of fatigue, reaching closer to its all-time highs level. Both indices are down approximately 1 per cent from recent highs and 2 per cent away from reaching a new peak.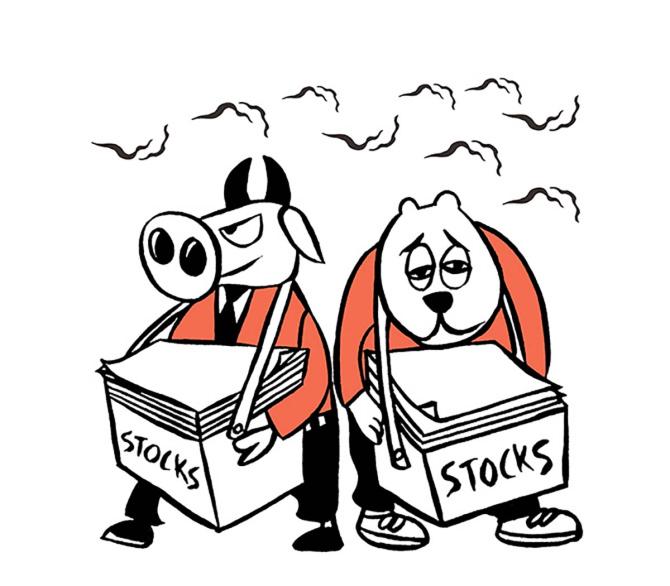 This has led to confusion on the street about its ability to reach another milestone.
The present bullish trend in the leading indices; which has displayed smart recovery since late March this year, remains intact as the market breadth continues to stay elevated.
Both indices are up over 2 per cent so far since the start of the current year.
Almost two-third of stocks in Nifty 500 index, or 325 stocks in total, are firmly trading over the 200-day moving average (DMA), which investor community regards highly appropriate in analyzing the underlying momentum.
As per technical analysis, stocks trading over the 200-DMA are documented as bullish stocks, with trend further accompanying higher upside and vice versa.
Furthermore, 39 stocks in Nifty 50 are successfully trading over the 200-DMA, while for BSE Sensex, barring three stocks namely Bajaj Finserv, TataSteel, and Infosys, all other 27 stocks are holding the upward bias intensely.
Bulls have a firm grip hold on both indices.
Another significant index is Nifty Bank, which has already scaled new historic peak lately.
Among its 12 constituents, except for Federal Bank, all other 11 stocks are cruising higher tops above the 200-DMA.
Thus, the market breadth continue to favor bullish stance and every minor correction may see addition of long positions taking into consideration of a medium-to long term objective.
In Nifty 500 index, 20 major stocks are frequently setting new all-time highs, while 14 additional stocks have reached new 52-week high.
The addition of stocks hitting higher peak continues to grow, as markets developed successive support levels.
Among the 20 stocks hitting new peaks are evolving, with aggressive bullish structure. Shares of Power Finance Corporation, KPIT Technologies and CCL Products (I) show "Higher High, Higher Low" pattern, Bajaj Auto has an "Ascending Triangle" breakout, Indian Hotels Co took out "Flag Pattern", while Syngene International, and Narayana Hrudayalaya have a "Rectangular breakout".
Technically, when a stock grasps a bullish trend, indicators like Relative Strength Index (RSI) and Moving Average Convergence Divergence (MACD) tend to exhibit confirming signals and so is the case with the majority of stocks in Nifty 500 index.
Nifty mid-cap index also portrays a resilient trend striking new historic peak.
The index is up 13 per cent so far this year. On the other hand, Nifty Small cap index has set a new 52-week high. Breadth in both these indices suggests upward movement; with major stocks like Indian Hotels Co., Power Finance Corporation, KEI Industries and KPIT Technologies are surging higher peaks, with strong formation on charts.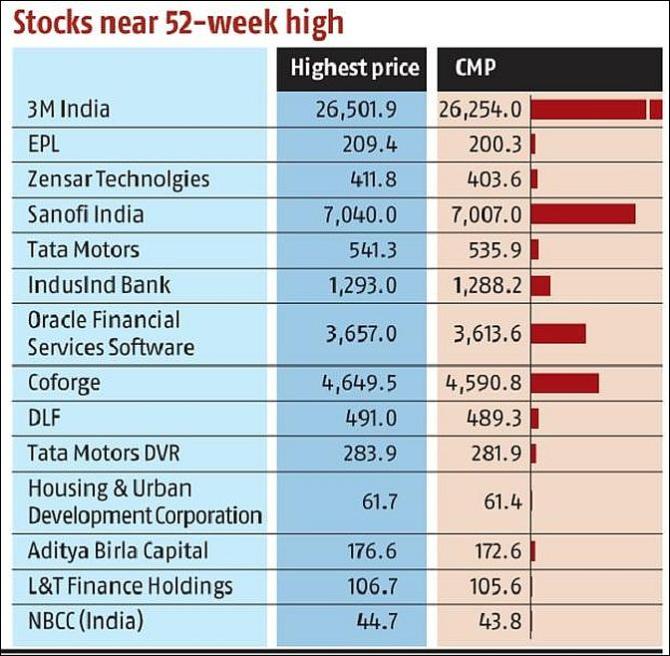 Source: Read Full Article