Nasdaq-listed information technology (IT) services firm Cognizant will incur the cost of $400 million over two years as it sets to restructure its operations amid sluggish growth rates.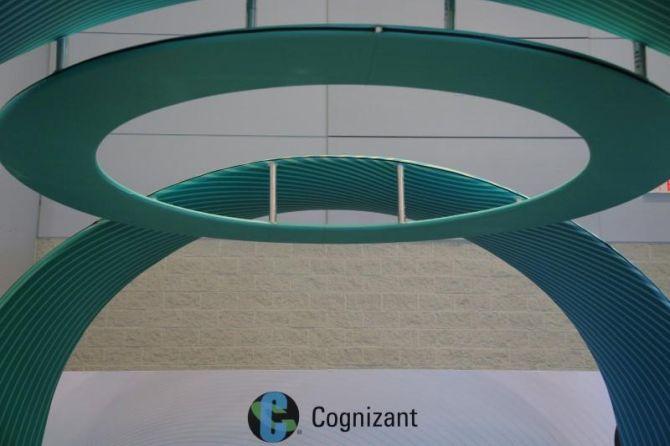 Its NextGen Program aims at simplifying the operating model, optimising corporate functions, and consolidating and realigning office space to reflect a post-pandemic hybrid work environment.
As part of this structural shift, Cognizant will eliminate 80,000 seats, or 11 million square feet of real estate in large cities in India.
This is expected to reduce Cognizant's ann–ual real estate costs by approximately $100 million by 2025, said the firm.
"We have to redistribute our physical workplaces. I believe we are going to enter a hybrid era of distributed life and work.
"Especially in India, our presence in smaller cities will be very important.
"A large number of our associates have moved to tier II cities and they will probably remain in tier II cities for the foreseeable future," said Ravi Kumar, chief executive officer (CEO), Cognizant, in his first interaction with the media since he took over the reins of the company.
As part of its NextGen Program, it's also eliminating 3,500 roles in non-billable and corporate functions.
The restructuring that Cognizant has announced holds significance since it's the first large-cap IT services firm that is reducing its real estate presence in tier I cities.
The $400 million costs consist of approximately $200 million of employee severance and other costs, primarily related to non-billable and corporate personnel, expected to be incurred in 2023, and approximately $200 million of costs related to the consolidation of office space, with approximately $150 million in 2023 and $50 million in 2024.
The restructuring measures come from the new CEO, who also gave revenue guidance for the year which was negative.
Cognizant said it expects the full-year 2023 revenue to be in the range of $19.2-19.6 billion, which means a decline of 1.2 per cent to growth of 0.8 per cent. In constant currency (CC), this translates into a decline of 1 per cent or growth of 1 per cent.
"Market (demand) is very soft, where sometimes client priorities change.
"The discretionary spend is going down.
"While large deals are coming in, the smaller deals have started to taper off.
"The large deals take time to ramp up and they may probably start to add to revenue in the second half of the year," he said, adding that "the deal pipeline for the next quarter is reasonably strong".
Compared to peer Infosys, Cognizant's revenue guidance seems to be the lowest in the industry.
Infosys offered a revenue guidance of 4-7 per cent for 2023-24.
Although it does not give a full-year guidance, Wipro said it expects the first quarter (Q1) to be minus 3 per cent to minus 1 per cent. With an uncertain micro, Kumar, who comes from Infosys, said bringing Cognizant back to its heady days of growth seems to be an uphill task.
Cognizant managed to beat analyst expectations in Q1 of 2023.
But the company reported revenue from operations at $4.81 billion — a decline of 0.3 per cent year-on-year (YoY).
Net profit grew to $580 million — a 3 per cent increase YoY.
In CC, revenue grew 1.5 per cent, against its guidance of $4.71-4.76 billion.
On a sequential basis, profits increased 11.2 per cent.
The company's bookings for the quarter stood at $25.6 billion on a trailing 12-month basis, up from $24.1 billion in the fourth quarter (Q4) of 2022.
Cognizant follows the January-December financial year.
"Our accelerated bookings growth in the quarter, which included several large deals and a healthy mix of new and expansion work, reflects the strengths of our services, our brand, and the long-standing relationships we have with our clients," said Kumar.
Kumar, who has met about 120 clients in his first 100 days of being appointed CEO, said that he has prioritised getting the company back on the growth track, as he builds on the back of a few quarters with subdued performance in terms of new bookings.
He has also focused on automation and artificial intelligence (AI) for delivering services more efficiently, as well as simplifying operations and redistributing some workplaces.
"In the past, we always wanted a 10x engineer. It was a myth.
"A 100x AI-enabled engineer in technology services is close to reality if we can get the instrumentation to amplify human potential.
"It will get applied to our businesses, the work we do, and even on the client landscape," the CEO said.
At the end of Q1 of 2023, the total headcount of the company stood at 351,500 — a decrease of 3,800 from Q4 of 2022.
This compares to a decline of 3,611 and 1,823 employees from the workforce of Infosys and Wipro in Q4 of 2022-23, respectively.
The US-based software exporter has a majority of its employee base located in India.
Voluntary attrition in the IT services segment declined to 23 per cent, from 26 per cent in Q4 of 2022 on a trailing 12-month basis.
Source: Read Full Article