India's largest edtech firm Byju's will fire 1,000 employees in a fresh round of layoffs across departments.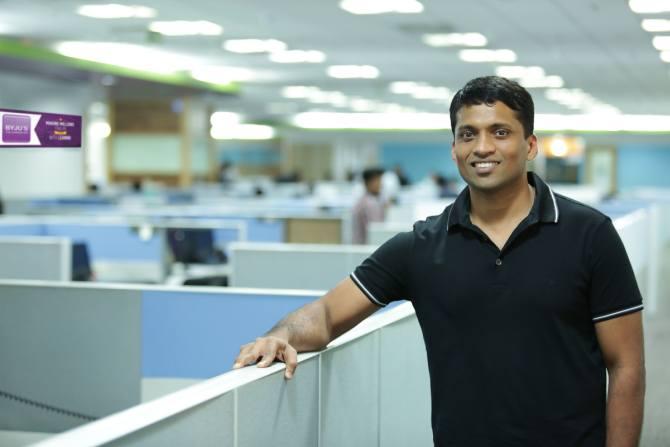 With the latest round, total job cuts at the company have mounted to around 3,500.
According to sources, fresh job cuts are an attempt by the company to improve its finances and work towards a path to profitability.
An e-mail sent to the company remained unanswered.
The company, according to the sources, will give two months' salary to those laid off.
In 2022, Byju's said that it would fire 5 per cent or 2,500 employees as part of an "optimisation" strategy.
To avoid redundancies and duplication of roles, and by leveraging technology better, around 5 per cent of Byju's 50,000-strong workforce was expected to be rationalised across product, content, media, and technology teams in a phased manner.
Under the optimisation plan, the company said it looked to target profitability and bring the K10 subsidiaries — Meritnation, TutorVista, Scholar, and HashLearn — under the India business unit.
Aakash and Great Learning would function separately.
The latest layoffs by the edtech firm come at a time when it is battling lenders in the US court and has not paid $40 million in interest payment on a $1.2-billion Term B loan.
The company filed a case in the New York Supreme Court, saying that demands by lenders were predatory.
While discussions with lenders have begun, it has cast an apprehension in the mind of investors, including David Kempner Capital Management, which recently invested $250 million via a structured instrument deal.
"They may consider slowing down the flow of various tranches of that capital to the company," people familiar with the matter told Business Standard earlier.
Amid the latest layoffs and tussle with lenders, Byju's unveiled plans to take its tutoring service subsidiary Aakash Educational Services (AESL) to the public markets by mid-next year.
All these problems are also related to the firm's inability to file its latest financials.
Byju's booked losses of Rs 4,588 crore in 2020-21 (FY21), 19 times more than the preceding year, according to the latest available financial report.
The firm earned Rs 2,428 crore in revenue in FY21.
Byju's, valued at $22 billion, has raised investments from investors such as Qatar Investment Authority (QIA), BlackRock, Chan Zuckerberg Initiative, Sequoia, Silver Lake, Bond Capital, Tencent, General Atlantic and Tiger Global.
The firm has over 150 million learners.
It recently raised $250 million from its existing investors.
Source: Read Full Article