Many weekly indicators turn positive as economy prepares for Unlock 3.0.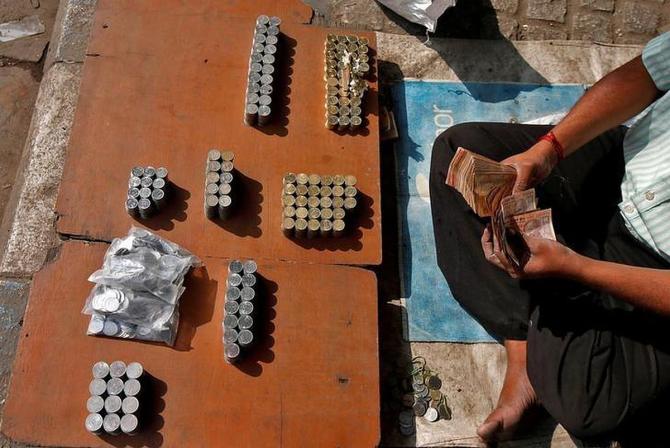 More goods were transported by the Railways last week, during which power demand also showed a rising trend – indicating revival in economic activity.
Business Standard tracks these indicators, along with others, to gauge how the economy is performing.
Macroeconomic indicators like trade data and gross domestic product (GDP) are released monthly/quarterly. The data is released with a lag.
Analysts across the world have, therefore, been tracking higher frequency indicators to better understand the fast-changing situation on the ground.
Business Standard, similarly, tracks other indicators, including traffic, pollution and Google location data, in addition to power and rail freight data.
Many of these have shown signs of recovery, after earlier losing steam.
The latest numbers indicate a change in the trend.
The Railways transported a higher quantity of goods for the week ended Sunday than the same week in 2019.
Foodgrain formed a large portion of the transported goods during the lockdown started in March.
Freight earnings have trailed the recovery vis-à-vis quantity of goods transported.
The previous week saw earnings recover close to 2019 levels.
The seven-day rolling average power generation numbers for August 2 showed higher generation (relative to 2019) than at any time since the lockdown.
The numbers are now 6.8 per cent higher than the same period last year.
The traffic data from TomTom International showed Mumbai traffic at a higher level to the previous week.
For Delhi, it was the same as last week.
Both cities have shown lower numbers than 2019 for the week ended Sunday, despite signs of an upward trend.
Nitrogen dioxide emission rises due to industrial activity and vehicle usage.
Emission in Delhi are at above 90 per cent of the corresponding 2019 levels, based on a seven-day rolling average (as of Sunday).
Emission in Mumbai – based on Bandra readings – were little changed.
Google uses location data to track visits to various places.
Grocery and pharmacy visits showed an upward trend, as did visits to retail and recreation spots.
Parks, transit stations, and workplaces all registered an impro­vement in the number of visits.
Photograph: Rupak De Chowdhuri/Reuters
Source: Read Full Article